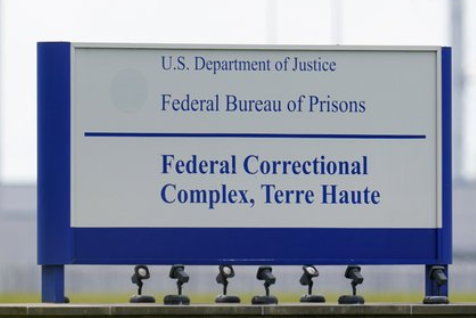 TERRE HAUTE, Ind.–The next man scheduled to die at the federal prison in Terre Haute was convicted of leading a gang that dragged a teenager from her family's apartment in Arlington, Texas, driving her to Arkansas, torturing and raping her, then burying her alive in 1994.
Orlando Hall, 49, will likely die November 19, for the murder of Lisa Rene, who was 16.
"Who are you?" asked Rene, when the men knocked on her door. Her final recorded words were revealed on a 911 tape. "I'm the FBI, ma'am," replied the person on the other side of the door.
Rene told the 911 operator she believed the men were the FBI. That was a mistake. The men busted in and the final sounds were Rene screaming.
"Ma'am, what's going on?" yelled the 911 dispatcher.
Rene's body would be found in Arkansas, by the FBI, after an extensive investigation.
Agents determined that the men were angry at Rene's brother over a pot deal worth about $5,000. Hall ran a drug operation in Pine Bluff, Arkansas. The men believed her brother had backed out of the deal and wanted revenge.
Rene was taken at gunpoint by Hall and the other men. Hall raped her in the car and again several times at a motel in Arkansas. She was tortured and hit on the head with a shovel. The men then took her to a park where they had dug a grave. They poured gasoline on her and buried her alive.
Hall was convicted in 1995, and became the only child killer eligible to be executed by the federal government without a stay or injunction, on Sept. 20, when a federal court lifted an injunction that had been in place. Hall had challenged the federal execution protocol.