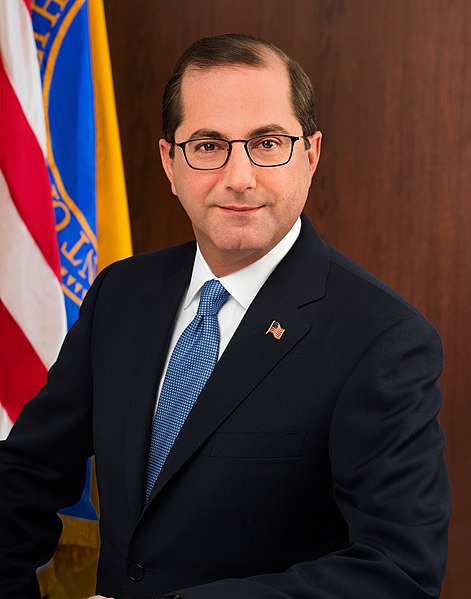 WASHINGTON–America has made progress in fighting the coronavirus, said Health and Human Services Sec. Alex Azar, in testimony before the House Select Subcommittee on the Coronavirus Crisis. He face hostile qu=estions that amounted to badgering from Rep. Maxine Waters (D-Calif.)
Waters asked Azar if he had discussed being a role model and wearing a face mask with the president. She asked if the two had ever talked about the president's rallies, where Waters said people are not distanced and don't wear masks.
"Have you ever had that conversation with him?" asked Waters.
"I'm not gonna discuss my discussions with the president. But, the president's guidelines since April have said wear face coverings, wash your hands, practice social distancing," replied the Hoosier and former Eli Lilly exec.
While Waters insisted that Azar came to the committee with "paltry testimony", Azar was immediately able to answer the questions that Waters accused him of refusing to answer, when those questions were asked by Rep. Blaine Luetkemeyer (R-Mo.).
Azar said he believes the shutdowns worked, saying the top coronavirus experts believe they may have saved two million lives.
"If we hadn't taken some of the aggressive early steps for which we were criticized as being xenophobic, overly aggressive or alarmist, like shutting down travel with China, shutting down the economy, we could have lost, according to Dr. Birx and Dr. Fauci, as many as two million Americans."
Azar testified that the positivity rate is better than at the peak of the pandemic.
"We're about 4.4 positivity rate today," he said. "That's down substantially."
He said the excess death rates for the past few months were better than many European countries, such as Spain, Belgium, the UK and the Netherlands. The excess death rate is the number of people who died during the same period last year, measured against the number of people who died during the same period this year.
Waters asked Azaar if he was proud of the job he's done.
"I don't like to speak in those terms. Two hundred and six thousand people have died."
Azar said that's substantially fewer than the possible number. Democrats on the committee believe we could have and should have done better.