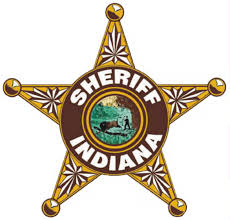 CLAY COUNTY, Ind.  – Monday evening the Clay County Sheriff Merit Board met to discuss some complaints from deputies against Chief Deputy Josh Clarke.
Monday night, the board decided to hold an executive session after more research is completed into those complaints.
The merit board is hoping to gather more information from the deputies who made the complaints, from Clarke, and even from the sheriff.
The date for that executive session was not set Monday night. The merit board said they must talk to legal counsel first.