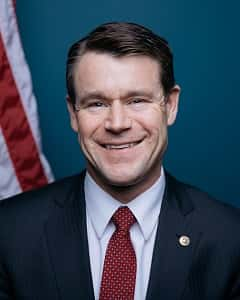 WASHINGTON — Senator Todd Young is pleading for bipartisanship in the confirmation process of Amy Coney Barrett to the U.S. Supreme Court.
Speaking on the Senate floor Monday, Young said after talking with many of Barrett's former students and colleagues of different types of backgrounds and political beliefs, he said they all feel Judge Barrett is the right person for the job.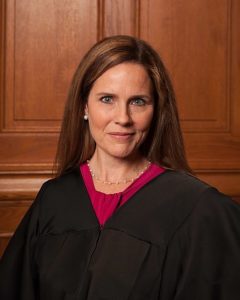 "By those who knew her, Judge Barrett has been described as a person of integrity, impartiality, and temperament," Young said. "Reiterating the fact that Judge Amy Coney Barrett possesses exactly the type of mind and strength of character America's constitutional system relies on."
Senate Judiciary Committee Chairman Lindsey Graham formally scheduled confirmation hearings to start next Monday. This comes despite two Republican members of the panel coming down with the coronavirus and two others self-isolating because of it.
Young is hoping for hearings that strike a much different tone than those of Justice Brett Kavanaugh.
"My hope, and perhaps it is a naive one, is that we hold hearings that are informative, rather than destructive," Young added. "One not unlike those that lead to Ruth Bader Ginsburg's bipartisan confirmation in 1993."
Justice Ginsburg was overwhelmingly confirmed to the Supreme Court by a 96-3 vote with one abstention.