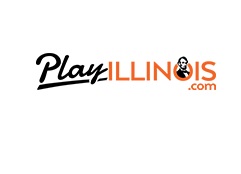 LAS VEGAS — Illinois online and retail sportsbooks attracted $140.1 million in bets in August, making the state the fifth-largest legal market in the U.S. The state's rapid ascension comes even as in-person registration rules remain inconsistent and tenuous, and without the largest operator in the country for much of the month, according to PlayIllinois analysts.
"August's results are a testament to just how lucrative a market Illinois truly can be," said Dustin Gouker, lead analyst for PlayIllinois.com. "In-person registration was stunting growth, and that ended on Aug. 21. And FanDuel did not launch until the end of the month. Even with that, Illinois found itself ahead of Colorado, which has matured much more quickly, and on the heels of Indiana, the country's fourth-largest market."
The $140.1 million wagered in August was up 167% from $52.5 million in July, according to official reporting released Tuesday. That is more than Colorado's $128.6 million in August, but less than neighboring Indiana's $169 million.
August's bets produced $7.2 million in adjusted gross revenue statewide, which yielded $1.2 million in taxes.
Without football, Illinois' strong August performance came almost entirely on the power of the Major League Baseball, NBA, and NHL games. It was helped by remote registration — which allows bettors to sign up for an account without ever physically appearing at a state sportsbook — for the last 10 days of the month.