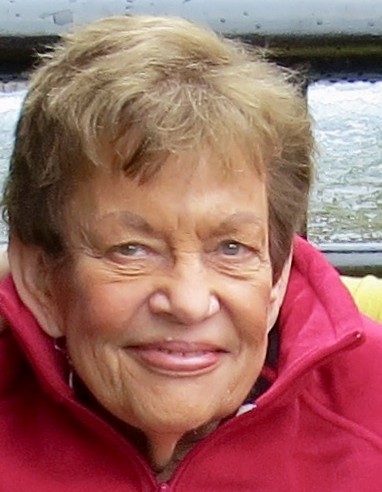 Martha (Marty) Jane Cornelius, 88, passed away on November 15, 2020. She was born June 19, 1932 in Peoria, Illinois.
She was married to John C. Cornelius, who passed away in 1997. She is survived by her son, Scott Cornelius, and daughter, Ann Cornelius Brown, two grandchildren, a sister, Ruth Elizabeth Burnham, and several nieces, nephews and cousins.
Marty loved her family, friends, teaching, travel, boating and baking. She received a Master's in Art from Western Illinois University and taught at South Vigo High School for more than 20 years where she shared her passion for history with students. She received the Terre Award in 1982 for Outstanding Service in Education, the Excellence in Teaching Award in 1991 by the Vigo County School Corp. and the Golden Apple Award in 1991 for outstanding service through teaching. She was an adjunct instructor at Rose Hulman Institute of Technology, coaching the Model United Nations Team.
She served in many roles at the Community Theatre of Terre Haute, including board member and costume director. She was a former member of the Terre Haute South Rotary Club and volunteered in the kitchen at the Light House Mission. She was a member of the First Unitarian Universalist Congregation of Terre Haute.
The family plans to have a Celebration of Life Service in 2021 at a date to be announced later. Arrangements were entrusted to DeBaun Funeral Homes. Online condolences and memories
may be made to www.debaunfuneralhomes.com. In lieu of flowers, donations can be made to The Lighthouse Mission.
To send flowers to the family or plant a tree in memory of Martha "Marty" Jane Cornelius, please visit our floral store.