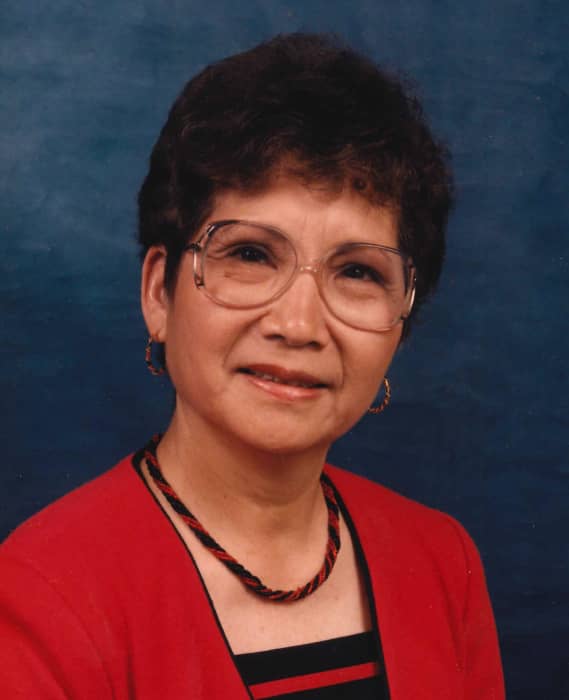 Sanae "Nancy" Branam Arthur, 84 of Terre Haute, passed away on Friday, November 18, 2020 in Westminster Village. She was born in Nagoya, Japan on October 20, 1936 to Kagiro Komura and Haru Tunekawo Komura.
Nancy was an inspector at Columbia Records, and had also been employed at Chesty Foods before retiring from Columbia House. She enjoyed traveling with her husband Jack and spending time with her family. She found joy in tending to her flowers and vegetable garden and sharing far more than she kept. Yard sales were a fond weekend activity.
Nancy is survived by her daughter, Barbara Falls (husband Ken), as well as three grandchildren; Aaron Drumm (wife Brittany), Erica Dean (husband Mike), and Leslie Falls (Dan Parson). Also surviving are three step-sons; Jeff Arthur (Kim Allsop) of Michigan, Jim Arthur (wife Tia) of Marshall, IL, and Jerry "Boo" Arthur of Decatur, IL, and a step-daughter, Jackie Woolsey of Paris, IL, and many grandchildren, a great granddaughter, several step-grandchildren, step-great grandchildren, and many nieces and nephews in Nagoya, Japan.
Graveside services will be held at Bethesda Cemetery on Saturday, December 5, 2020 at 2:00 PM, with Rev. Mark Fleschner officiating. If friends so desire, the family requests memorial contributions be made to the Alzheimer's Foundation of America, in her memory. Arrangements are under the direction of Fitzpatrick Funeral Home, 220 North 3rd St., West Terre Haute, IN.
Online condolences can be left at: www.fitzpatrickfunerals.com
To send flowers to the family or plant a tree in memory of Sanae "Nancy" Branam (Komura) Arthur, please visit our floral store.