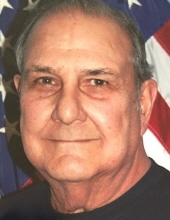 Jimmy A. Proctor, 87, of Reelsville, passed away in his home on Thursday, January 21, 2021 following a 9-month battle with esophageal cancer and cardiovascular complications.
He had the beautiful gift of making strangers feel like friends, and friends feel like family. He was widely known and respected for his impact on both individuals and the community, was a passionate and masterful storyteller, and permanently remained a kid at heart with an appreciation for the simple things and a determination to always be learning something new.
Jimmy was born on March 11, 1933, son of James Ernest and Pauline Peyton Proctor, in Brazil, Indiana. He was a 1952 graduate of Brazil High School, a proud letterman of their football team and went on to play at ISU. He served in the United States Army as a signal repair specialist in post-war Korea from 1953 to 1955. He was proud paper carrier for the Brazil Times starting at the young age of 12.
On July 2, 1955, he married Barbara Cohn of Reelsville. Together they enjoyed 61 years of marriage before she passed away in 2017. Jimmy and Barbara would reside in Reelsville for the remainder of their lives where they enriched the community with many years of selfless service. Jimmy faithfully served at the Reelsville Volunteer Fire Department for 57 years, including 5 years as Fire Chief, and he remained an active volunteer in his later years, preparing sausage gravy from scratch at the monthly firehouse breakfast and assisting in fundraising activities. He and 2 other Reelsville men established the Reelsville Water Authority, to which he dedicated over 50 years of service. In 1962, Jimmy and his wife were baptized as active members of Big Walnut Missionary Baptist Church through which they loved and served their neighbors and community for many decades.
Jimmy earned his Bachelor of Science from Indiana State Teachers College in 1960 and Master of Arts in Teaching from DePauw University in 1979. He taught mathematics at Reelsville High School from 1961 to 1966 and at Cascade High School from 1967 to 1984. His students quickly nicknamed him "Doctor Proctor" which continues to this day. Jimmy cherished the relationships he formed with his students, many of whom became his lifelong friends. He served as a member of the South Putnam Community School Corporation Board of School Trustees from 1986 to 1994.
Jimmy was a lover of good food, friendly conversations, and his four-legged companions. He found great joy in helping others, and he was a dedicated husband, father, grandfather, and friend to many. He could always fill a room – first with family and friends, followed quickly by his booming laugh. He was able to enjoy the last 3 winters in Bradenton, Florida, where Lois Foster and her family opened their arms to him.
He was preceded in death by his wife, Barbara, his parents James and Pauline Proctor, brother Robert Gayle Proctor, sister Mary Jane Proctor Jones, niece Trudi Jones Thomson, great niece Cathi Thomson and cousins Ronnie (Judy) Job.
He is survived by his daughter, Tracy (Jon) Britton of Reelsville; "adopted daughter," Connie (Mike) Clodfelter of Heritage Lake; (7) grandchildren: Kaleb (Amanda) Britton, Kody Britton, Chip (Kandis) McCullough, Shannon (Kati) McCullough, Jamie (Clint) Britton Blanck, Josh (Megan) Britton, and Tad (Kalina) Chew; (9) great-grandchildren: Noah Britton, Christian Hines, Alexis Hines, Hailey McCullough, JC McCullough, Hudson McCullough, Paxton McCullough, Clark Chew, and Murphy Chew; nephews, nieces, and cousins: Larry (Linda) Jones, Bob (Mary) Proctor, Jane Ervin, and Kelly Job (Adam) Knicley.
Services are tentatively planned for Feb 6 at Lawson-Miller Chapel 1702 E National Ave. in Brazil, Indiana with Pastor Stephen Blaydes officiating. Burial will follow at Summit Lawn Cemetery. At Jimmy's request, a public celebration of his life will occur at a future date to be determined.
In lieu of flowers, Reelsville residents can honor Jimmy by paying next month's water bill on time. Memorial contributions can also be made in Jimmy's memory to Big Walnut Missionary Baptist Church, 5512 W County Road 950 S, Reelsville, IN, 46171, and/or to the Reelsville Volunteer Fire Department, PO Box 11, Reelsville, IN 46171.