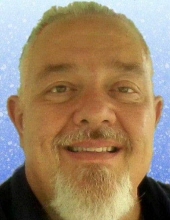 Richard W. Anderson, 61, of Brazil, Indiana, passed away on January 26, 2021 at Union Hospital, in Terre Haute, Indiana.
Richard was born on October 21, 1959, in Terre Haute, Indiana, the son of Charles R. and Lorene (Rosetto) Anderson. He graduated from Brazil High School with the class of 1978. Richard married Donna Mosteller on January 2, 1980. They recently celebrated 41 years of marriage. Richard worked for the Putnamville Correctional Facility for over 30 years. Richard was a member of the Cloverdale Masonic Lodge #132. Richard loved to watch the Green Bay Packers Football with his favorite cat Patrick.
Richard was preceded in death by his mother Lorene Anderson and his son Clinton Scott Anderson.
Survivors include his wife Donna Anderson, his daughter Jessica Anderson; 4 grandsons: Clinton May, William Warrick, Tyler Warrick, and Andrew Warrick; his father Charles R. Anderson.
No services have been planned at this time. Cremation services have been entrusted to French Funeral Home, in Brazil, Indiana. Visit www.frenchfuneralhome.com to light a candle in his memory.