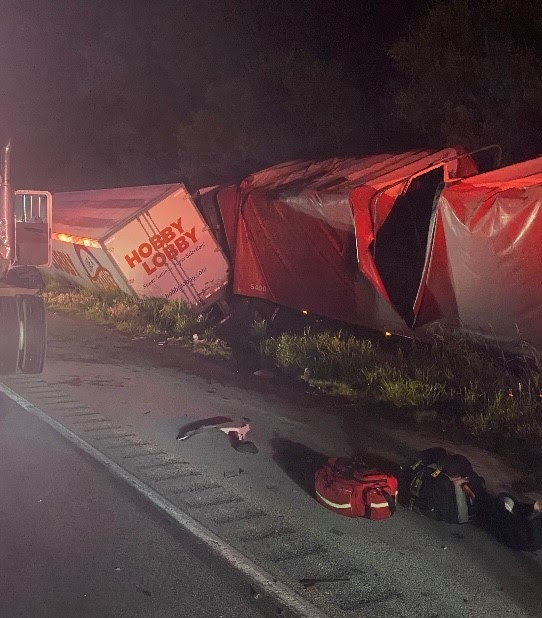 MORGAN COUNTY, Ind – One person was killed in an overnight accident on I-70 in Morgan County.
Just after midnight Indiana State Police Troopers were called to a three-semi accident at the fifty-two-mile marker in the eastbound lanes.
Indiana State Police Public Information Officer Sgt. Matt Ames says that the preliminary investigation shows that 37-year-old Alfred Hill Jr., of Houston, Texas, was outside of his semi tractor-trailer setting out emergency triangles because his truck broke down. That truck was partially in the driving lane with no lights.
Another truck driver, 39-year-old Amer Al Fatlawi, of Lincoln, Nebraska, noticed the disabled truck at the last minute and swerved to miss that vehicle and hit another truck in the passing lane driven by 39-year-old Christopher M. Lyles, of Griffin, Georgia.
All three trucks landed in the ditch and Hill was struck and killed.
Al Fatlawi was airlifted to Methodist Hospital, with non-life-threatening injuries. 
Lyles was not injured.
Drugs and alcohol were said to have not been contributing factor in the crash.