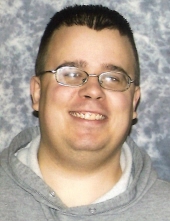 Shawn R. Phillips, 42, of Brazil, Indiana, passed away at home, unexpectedly, on June 15, 2021.
Shawn was born on September 4, 1978, in Clay County, Indiana the son of Alan and Celesta (Rodgers) Phillips. He graduated from Northview High School with the class of 1996.
He was preceded in death by his mother Celesta Phillips in 2009.
He is survived by his father Alan Phillips; aunts and uncles Sandra Hayes, Marilyn Woods, Melvin Phillips, and John "J.B." Rodgers (Kay) as well as many cousins and extended family members.
Graveside services will be at Clearview Cemetery on Monday, June 21, 2021 at 1:00pm with Pastor Jeff Bridgewater officiating.