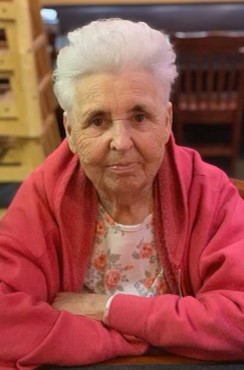 Shirley J. Christian, 80 of West Terre Haute, passed away on Wednesday, July 21, 2021, surrounded by her family. She was born in Rushville, IN on November 17, 1940 to Edward Jordan and Connie Strawser Jordan.
Shirley attended The Kings Harvest Foursquare Gospel Church and had previously attended Westside Christian Church. She enjoyed playing BINGO, spending time with her children and grandchildren, and going out to eat.
Shirley is survived by her three children; Charles Edward "Chuck" Christian, Randall Scott Christian, and Melissa Kay Solomon (Steve). She is also survived by five grandchildren; Charles Christian, Jr., Kelly Klick, Robin Price (Dan) Brittany Mattingly (John) and Jessica Christian, as well as eight great grandchildren; Christian Price, Kaitlynn Price, Izabella Price, Emma Mattingly, Chelsie Christian, Hennisey Klick, Bristol Klick, and Skyler Klick, and several nieces and nephews. She was preceded in death by her parents, her husband Charles E. Christian, who passed away February 11, 2011, and a grandson, Steve Solomon, Jr.
Funeral services will be held at Fitzpatrick Funeral Home, 220 North 3rd St., West Terre Haute, IN on Monday, July 26, 2021 at 1:00 PM, with Pastor Troy Isles officiating. Burial will follow in Bethesda Memorial Park. Visitation is scheduled for Monday from 11 AM until time of service in the funeral home.
Online condolences can be left at: www.fitzpatrickfunerals.com
To send flowers to the family or plant a tree in memory of Shirley J. Christian, please visit our floral store.