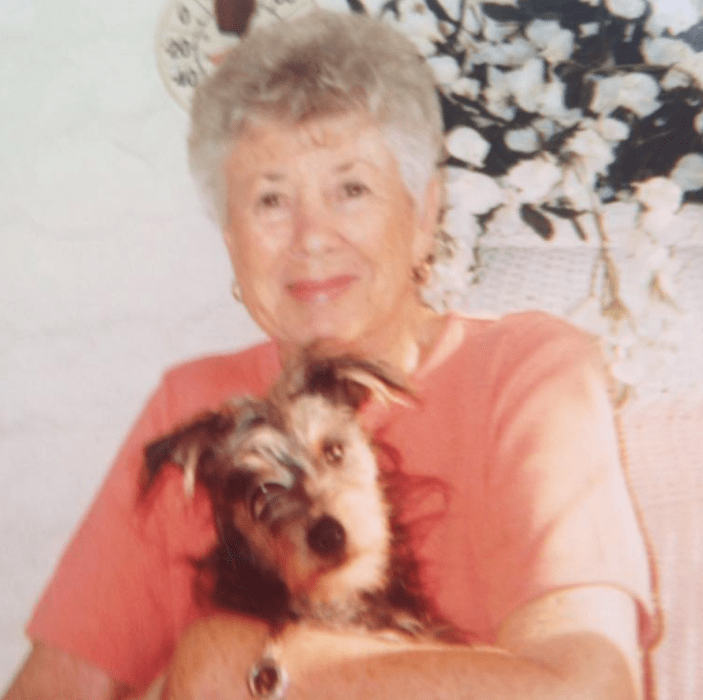 Virginia Lee (Clark) Walker
On Tuesday, October 12, Virginia Lee (Clark) Walker left this earth, in her own home, while holding her daughter's hand. She was preceded in death by the love of her life, husband Frank Walker in 2016.
Born in Midland, Indiana on July 30, 1931, Ginnie, or Ginsie as she was known in Midland, moved to Terre Haute to attend Indiana State Teachers College and to teach dance at Arthur Murray. Her life changed dramatically when she met Frank on a blind date. The two were never apart again and married in November. After working for Alice Chalmers in Ohio, the couple returned to Terre Haute where they purchased the first of what would be several Dairy Queens in 1957. She suffered from chronic lung disease her entire life, enduring major surgery and many hospitalizations. Despite it all she remained strong. Rallying more than once from a serious health scare, surprising even her physicians with her strong will. Her love of animals remained a constant in her life and she took in and cared for stray or abandoned dogs whenever she could. As she became more homebound in recent years, she got much pleasure from watching birds at her feeder, visits from close friends, and her always kind and supportive Facebook friend community. Her 90th birthday was celebrated this summer with a special family and friends luncheon, which she enjoyed immensely.
Ginnie is survived by her daughter, Brett Krieble, four grandchildren; Nick Krieble (Becca), Jordan Krieble Miller (Drew), Haley Krieble Stambaugh (Keith), and Gabby Krieble (Ben), as well as her beloved son-in-law, Barry Krieble. She enjoyed many friends over the span of her 90 years, including some very special people who cared deeply for her in these final years, Mary Pilipovich, Laecey Rardin, and Jim Martin. She was very grateful and truly awed by their friendship and caring for her.
At her request, no services will be held. If you feel compelled to do something in remembrance of her, please donate to a humane shelter of your choice. It would have made her very happy to think she in some way helped animals in need.
To send flowers to the family or plant a tree in memory of Virginia Lee (Ginnie) Walker, please visit our floral store.