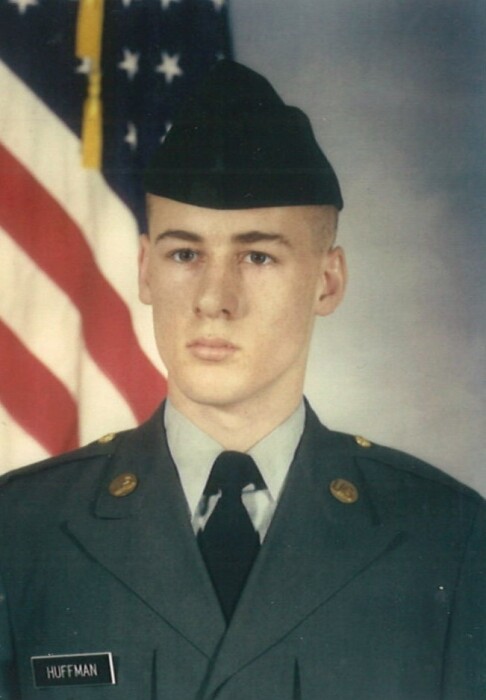 Keith Huffman, 49, left his earthly body on January 4, 2022. He was born April 7, 1972 in Terre Haute to Larry and Linda Huffman (Buckland).
Keith was an adventurous outdoorsman who enjoyed hunting and fishing. Being in the woods was his place of comfort and recently began new adventures to fuel his passion and love for hunting. He had a wide range of life experiences that allowed him to do almost anything. Keith recently took an early retirement from Grizzly, Inc where he became co-owner in 2015. He last served in the United States Army Reserve as a Sergeant in the 478th Engineering Company and previously served the community at the Vigo County Sherriff Department and as a volunteer firefighter. He was a 16 year member of the Free Mason Paris Lodge #0268.
Keith is survived by his loving wife, Amber Dawn Huffman (Rayhel), whom he married on February 27, 2010. His parents, siblings Richard Huffman (Jennifer) and Tiffany White (Buddy). Children Shyanna Morris (Josh), Mariah Huffman (fiancé Kyle Light), Shane Huffman, Kaylen Robertson (Cole), Sabrina Cheesman, Corey Huffman, Aubrey Huffman and Garrett Huffman. His beloved grandchildren who will miss their PawPaw dearly Nathaniel and Evelyn Light. Nephew Kevin Huffman and nieces Tiffany Conder, Shaelynn White and Brianna Akers. Several aunts, uncles and cousins near and far.
Funeral services will be held at Fitzpatrick Funeral Home, 220 North 3rd St., West Terre Haute, IN on Monday, January 10, 2022 at 6:00 PM, with Pastor Buddy White officiating. Visitation is scheduled for Monday from 4:00 – 6:00 PM in the funeral home.
In lieu of flowers or memorial gifts the family requests a donation to the LUNGevity foundation or the Indiana Department of Natural Resources in remembrance.
Online condolences can be left at: www.fitzpatrickfunerals.com
To send flowers to the family or plant a tree in memory of Keith, please visit our floral store.