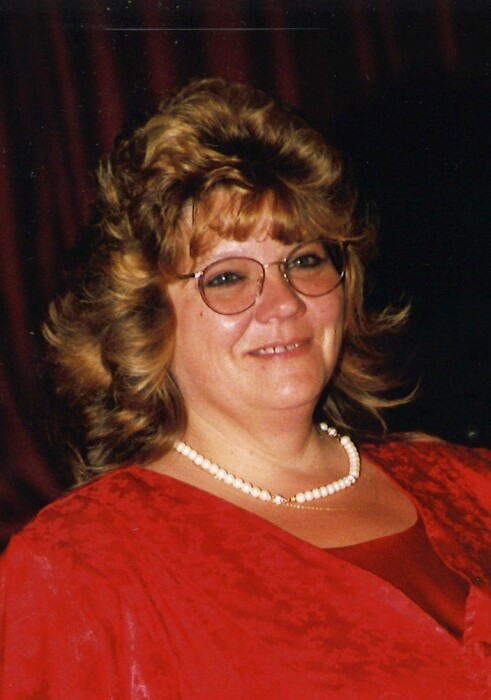 Deborah J. "Debbie" Matlock Deckard Barlett, 61 of Clay County, IN passed away on January, 18, 2022 in IU Health Methodist Hospital in Indianapolis. She was born in Bloomington, IN on June 27, 1960 to Bob Matlock and Sandy Banton Matlock.
Debbie is survived by two sons; Andrew Deckard (Kim), and Jeremy Deckard (Hillary), her parents, Bob and Sandy Matlock, her grandchildren; Tyler, Haley, Heather, Brittany, Abigail, Meghan, Addison, Ethan, Gabe, Lilly, and Layla, as well as her great grandchildren; Dawson, Annabelle, and Alayna. She is also survived by her sister, Renee Stuck-Cochran (Mike), and her brother, Danny Matlock (Tori), as well as her nieces and nephews; Brittany, Kayece, Eli, Dustin, Cody, Anna, Holdyn, and Henry. She was preceded in death by her husband Richard Bartlett, a son, Anthony Deckard, her favorite brother-in-law, Mike Stuck, and her best friend, Debbie Goodrich. She was a member of the Family Worship Center in Brazil, IN and had worked many years at the Airport Veterinarian Clinic and the Terre Haute Humane Society, and also previously owned her own dog grooming business.
A Celebration of Life Service will be held at the Family Worship Center in Brazil, IN at a later date. In keeping with her wishes, cremation has been chosen. Arrangements are under the direction of Fitzpatrick Funeral Home.
Online condolences can be left at: www.fitzpatrickfunerals.com
To send flowers to the family or plant a tree in memory of Deborah J. "Debbie" Matlock, please visit our floral store.