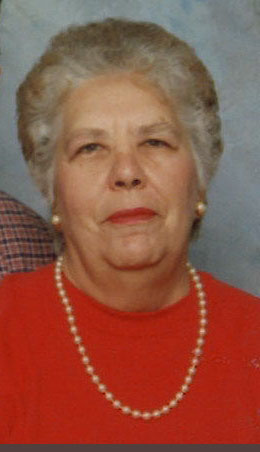 Laura M. "Georgie" Price, 91 of West Terre Haute, passed away on Thursday, June 23, 2022 in the Gibson Family Center for Hospice Care.  She was born in Richland, Georgia on November 23, 1930 to Emmett Wilder and Ada Mary Murrah Wilder.
Georgie was married to the late Gene Price who passed away on April 18, 2008, and they lived in Libertyville, IN for 32 years.  They were very well liked by everyone who knew them.
Georgie is survived by one son, Ray A. "Tony" Price (wife Toni), as well as four grandchildren; Lisa Myrtle, Davie Hobbs, Adam Price, and Amber Price, as well as many great and great great grandchildren.  She was preceded in death by her husband Gene, and one daughter, Laura Faye Hobbs, as well as four brothers.
Funeral services will be held at Fitzpatrick Funeral Home, 220 North 3rd St., West Terre Haute, IN on Thursday, June 30, 2022 at 1:00 PM.  Burial will follow In Bethesda Memorial Park.  Visitation is scheduled for Thursday from 11:00 AM – 1:00 PM in the funeral home.
Online condolences can be left at:  www.fitzpatrickfunerals.com
To send flowers to the family or plant a tree in memory of Laura M. "Georgie" (Wilder) Price, please visit our floral store.