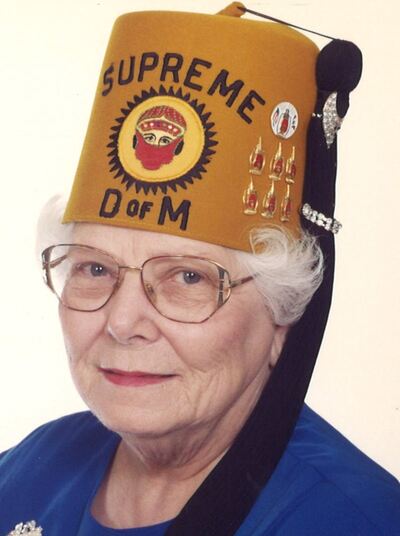 Jeannette L. Roberts, 95, of Terre Haute passed away Monday, November 21, 2022 in Harrison's Crossing Health Campus. She was born November 18, 1927 in Hartford, IL to James Kizer and Claudine Zummwalt Kizer.
Survivors include her daughter, Donna Roberts; grandson, Kevin Roberts (Nita); great grandchildren, Dorina Springer and Kimberlyn Hemmrich (Seth); three great great grandchildren and one on the way; four nephews; and two nieces. She was preceded in death by her husband, Clyde M. Roberts; her parents; and sister and brother-in-law.
Jeannette was a member of First Baptist Church, Daughters of the Nile where she enjoyed the birthday club, and Kerman Cauldron where she was Past Mighty Chosen One. She liked to travel, play bingo, and knit. Jeannette loved to entertain family and friends especially on the holidays.
Private Graveside funeral services will be conducted in Roselawn Memorial Park. Arrangements are under the direction of Callahan & Hughes Funeral Home, 605 South 25th Street. There will be no visitation.