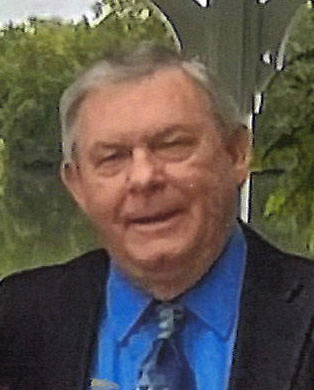 Leonard Ivan Isles of West Terre Haute, Indiana passed away after a brief battle with cancer. He was 77 years old.
He was preceded in death by Rena Isles (wife); Betty Isles (Mother); Leonard (Gink) Isles (Father); Edna Isles (sister) and Robert Isles (brother).
He is survived by his wife Patricia Isles, Daughter Elise (Jeff) Taylor, granddaughters Dylan and Morgan Taylor, step sons Jerry (Ralynn) Frost, Richard (Marla) Frost, nephews John (Cyndi) Gilmour, Scott (Amy) Gilmour, Renee (Stan) Lay, Debbie Parshall, Troy (Molly) Isles, Rob (Barbie) Isles, Andy Isles and many grand and great grand kids, nieces and nephews who loved him dearly.
Lenny was born October 8, 1945 to Leonard "Gink" and Betty Isles in West Terre Haute. He was an athlete during his time at Concanon and West Vigo High school. After high school he played fast pitch softball and bowled in many leagues and was inducted in the Fast Pitch Softball hall of fame. Lenny worked at Indiana Wholesalers for 41 years and retired from there and served as President of the West Terre Haute Town Board for eight years. Lenny had many friends, co-workers and customers and was known as just an all around good guy. He was an adoring father and grandfather and would do anything for his daughter, grandkids, nieces and nephews. He was an avid golfer and enjoyed spending many days with his wife, friends and family on the golf course. He was blessed to have had two wives who he adored. He was married to Rena (Verpleatse) Isles for 40 years until her death in April, 2006. He married Patricia (Frost) Isles on February 16, 2008 and they have been married for almost 15 years.
Services will be held at Fitzpatrick Funeral Home, 220 North 3rd St., West Terre Haute, IN on Saturday, January 28, 2023 at 1:00 PM, with Rev. Troy Isles officiating. Burial will follow in Roselawn Memorial Park. Visitation is scheduled for Saturday from 10:00 AM – 1:00 PM in the funeral home. In lieu of flowers, donations can be made to the 14th and Chestnut Community Center. http://14thandchestnut.weebly.com/donate
Online condolences can be left at: www.fitzpatrickfunerals.com
To send flowers to the family or plant a tree in memory of Leonard Ivan Isles, please visit our floral store.