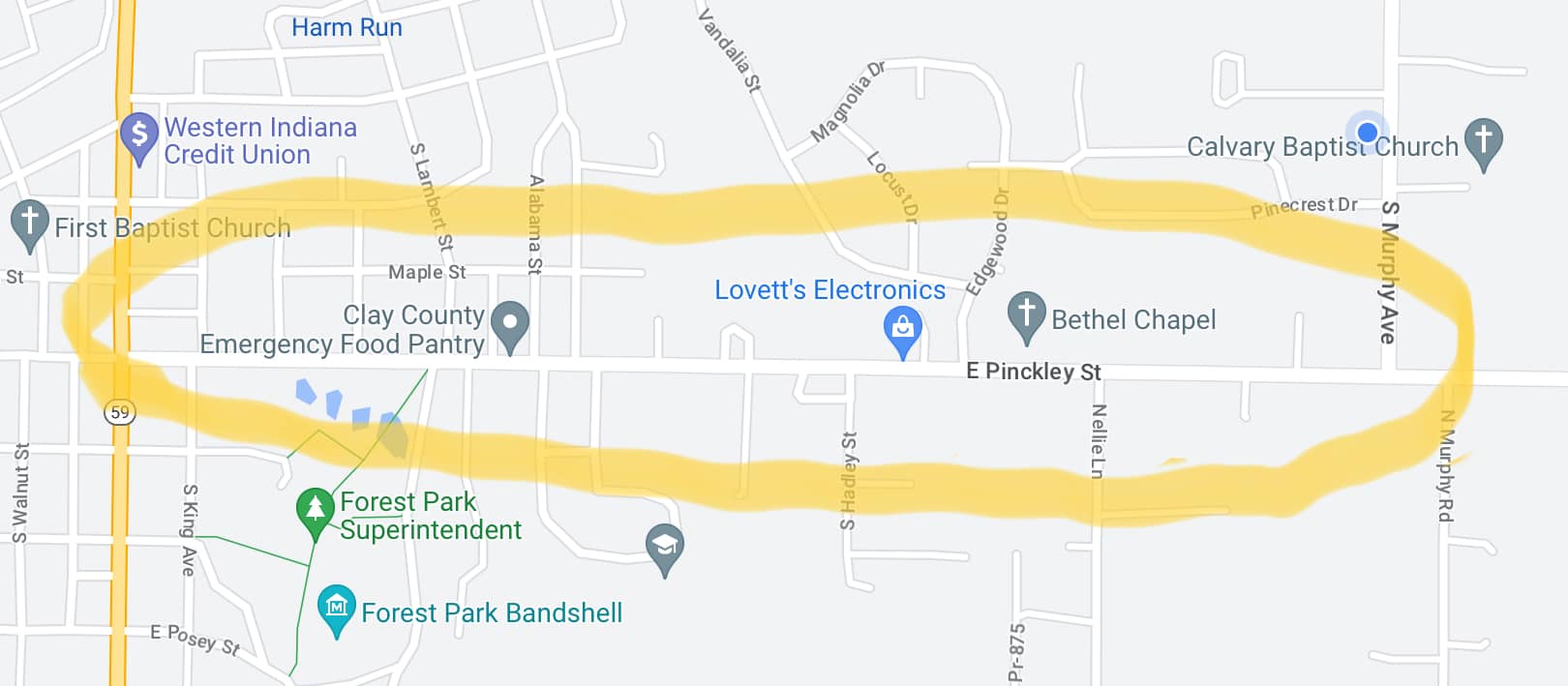 Google Maps
By FRANK PHILLIPS
DLC Media
BRAZIL – The project for repaving and installation of new sidewalks along Pinckley Street using Community Crossings grant money took another step forward Wednesday. The Board of Public Works and Safety approved the engineer's recommendation, notice of award and GAI will inspect the work.
A date to begin has not yet been set.
E&B Paving LLC of Bloomington won the contract with a bid of $261,531. That amount will be paid 80 percent by the Community Crossings Grant and 20 percent by the City of Brazil.
Mayor Brian Wyndham said an inspection company is being used on this project because it is the first time E&B has done work for the city.
The work on Pinckley will be between Indiana 59 and Murphy Avenue. That intersection is also known as Morgan's Crossing, though some say Morgan's Crossing is actually the intersection of U.S. 40 and Murphy Avenue, as was discussed in the meeting. Now we know.