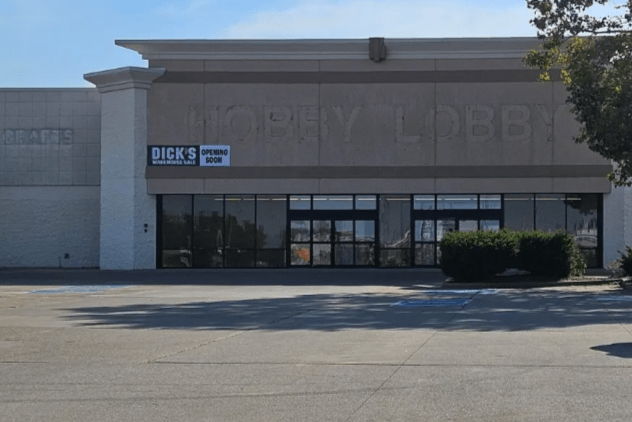 TERRE HAUTE, Indiana (DLC Media) – Since Hobby Lobby moved across the highway, its original building has stood idol with what remained of the orange lettering. Now a new, smaller sign hangs on the building… Dick's Warehouse Sale Coming Soon.
Dick's Warehouse Sale is an extension of their sporting goods store which sells clearance items to make room for the new and improved baseball bat or under-armor shirt.
The location is just off US Highway 41 next to Kroger. There have been multiple job postings if you are looking for employment.