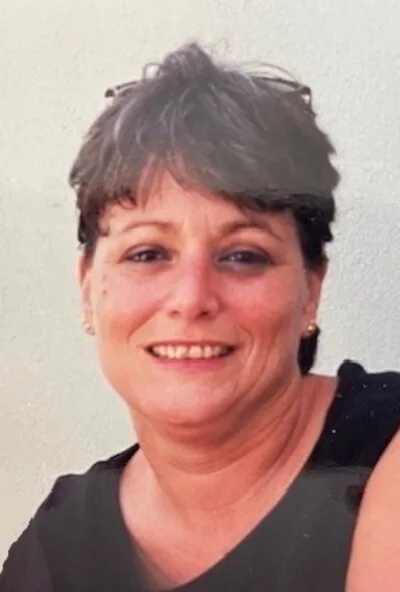 It is with deep sorrow that we announce the passing of Margo Marie Pierce (Hopkins), aged 69, of Terre Haute, IN., formerly of Mobile, AL, Columbia, SC, and Winter Springs, FL.  Margo was born on December 8, 1953, in Norwich, CT, to her late parents Jay S. and Marie C. (Courtois) Pierce .
Margo's memory will be forever cherished by her beloved "Sweetie", Carl Gosline, her son David J. Hopkins (Alissa), her daughter Leah McDermott, her daughter Susan Hopkins, as well as her siblings, Bruce Pierce (Mary) and John J. Pierce (Lauren). She also leaves behind a legacy of love, having been blessed with 10 grandchildren (Jeff, Jessica, Thor, Dane, Juno, Ekko, JP, Reagan, Justin, Alex) and a great grandson (Arlo) on the way, (which she was very excited to be a "Big G"), many nieces and nephews and countless friends.
Margo received her education at Plainfield High School in Plainfield, CT. Throughout her career, she served as City Clerk at the City of Winter Springs, FL, and later as City Clerk of Forest Acres, SC. Her unwavering dedication and exemplary service to these positions will always be remembered by those she worked with.
Beyond her professional pursuits, Margo enjoyed cooking, yet never wrote down a recipe. A knitter/crocheter, she took pleasure in creating beautiful blankets and throws. Additionally, she possessed a sharp wit that brought warmth and laughter to those around her. One even described her as true "character".  Those who met her instantly liked her!  Her animation was infectious.
A memorial service for Margo will be conducted in Terre Haute, IN on October 1st. Please join us as we honor and pay tribute to her life. Further details regarding the service will be announced at a later date.
During this difficult time, let us remember Margo for the love she shared, the laughter she inspired, and the memories that will forever live in our hearts. May she find eternal peace and rest in the embrace of her loved ones who have gone before her as she waits to see her family and friends in due time.  In lieu of flowers, donations will be graciously accepted to the Gibson Family Center for Hospice Care (Union Hospital) where they provided great comfort during her last hours.