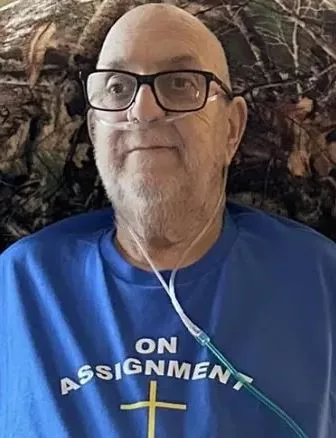 Eugene C. Doyle Jr. "Gene", a man of faith, family, and service, passed away on November 17, 2023, in Brazil, Indiana.
Born on June 9, 1947, in Baltimore City, MD, to Eugene C. Doyle Sr. and Marie (Jackson) Doyle.
His commitment to his country was evident in his service in both the United States Navy and Marine Corps. After his military service, Gene continued to serve his community as a Fire Fighter for Montgomery County, Maryland. He was also a commercial crabber on the Chesapeake Bay and a Minister of the Gospel.
Gene enjoyed gardening, hunting, tinkering around the house, camping and most of all sharing the Gospel.
He was preceded in death by his parents and his brother, Kevin Doyle.
Gene is survived by his loving wife, Marie (Johnson) Doyle whom he married on August 14, 1971; his daughter, Angela Marie Newton "Angie" and her husband Kevin; grandchildren: Tiana Carrao and Tyler Newton (Tiffany); and great grand-children: Isabella Carrao, Hunter Newton, and Paige Newton, as well as his extended family to include "Uncle Gene's" many nieces and nephews. He was also "Pa" to Rikaine (Celio), Emily, Rhyanne, Lily, and Megan (Andy).
He loved them all dearly.
Visitation will be held at Lawson-Miller Chapel, 1702 E. National Ave. Brazil, Indiana 47834, on November 25, 2023, from noon until 2:00 PM. Services will follow at 2:00 PM with his brother-in-law Pastor Ben Johnson officiating. Music by Pastor Rick Wetnight. Burial will be held on a later date at Van Cleve Cemetery.
In lieu of flowers, donations may be made to Van Cleve Community Church 2416 N County Rd 200 W, Brazil, IN 47834
Visit www.frenchfuneralhome.com to share a memory.