WAMB wants to send you to the Brickyard for free! Plus, we have a special giveaway provided by Clay City NAPA Farm and Home!
Here is what you could win: (details on how to enter below)
+2 tickets Practice/Qualifications on Friday, August 13th (General Admission)
+2 tickets to Big Machine Spiked  Coolers Grand Prix/Pennzoil 150 at the Brickyard on Saturday, August 14th (General Admission)
+2 tickets to the Verizon 200 at the Brickyard on Sunday, August 15th (General Admission)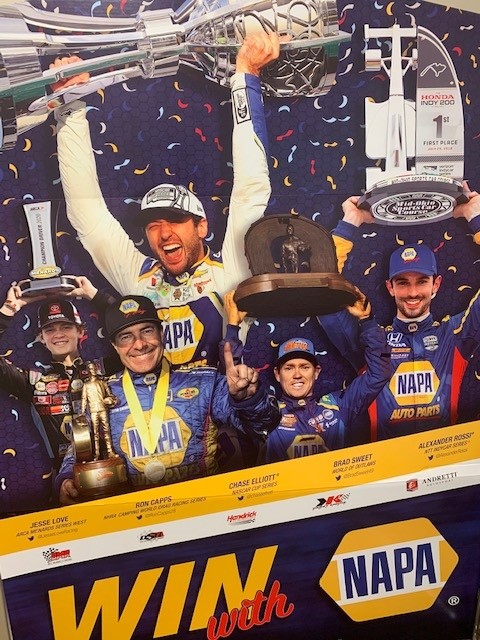 +'Win with NAPA' cardboard pop-up courtesy of Clay City NAPA Farm and Home. This is a cardboard pop-up with the NAPA Team; Jesse Love, Ron Capps, Chase Elliott, Brad Sweet, and Alexander Rossi. The pop-up is about five and a half feet tall and more than 3 feet wide.
CONTEST DETAILS:
You can enter once a day, now through Tuesday, August 10th at 5 p.m. Just fill out the form by clicking the button below! The winner will be announced and contacted Wednesday, August 11th.
NOTICE: The winner of this contest MUST PICK UP the prize pack at the WAMB Studios located at 111 W National Avenue in Brazil. This prize pack will not be mailed. Pickup times are between 8A and 12P.
This contest is expired.