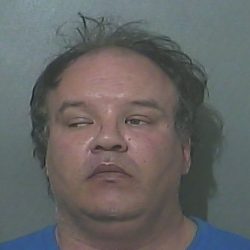 TERRE HAUTE, Ind. – Terre Haute Police have arrested a city man for allegedly robbing the First Financial Bank Wednesday afternoon.
Police say it happened at around 1 p.m. 47-year-old Larry Denbo passed a note to the bank teller at the 6th and Wabash branch, saying it was a bank robbery.
Denbo was arrested while still inside of the bank.
Denbo faces robbery charges and will make is first court appearance Thursday.