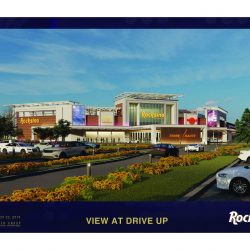 TERRE HAUTE, Ind. – Monday morning Vigo County Commissioners approved a Local Development Agreement ( LDA ) for a proposed casino.
The LDA between Spectacle Jack, LLC and Vigo County would allow some casino dollars to be distributed by a group of five people. The group members, who would be appointed, must be registered to vote in Vigo County.
It is estimated casino revenue would bring in about $3 million a year for the group to distribute and could be used for different needs such as infrastructure.
The money could also be used for communities like Riley or West Terre Haute that might have trouble coming up with matching funds for projects.
Though commissioners voted in support of the LDA, it does not mean it's a done deal there is still some "fine tuning" that needs to be done.
Spectacle Entertainment also need approval from the Indiana Gaming Commission to obtain a casino license.