TERRE HAUTE, Ind – More than 40 animals were adopted and found their forever homes Saturday as hundreds of people visited the Terre Haute Humane Society shelter for its Clear the Shelters event.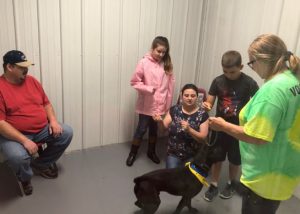 Clear the Shelters is a nationwide, annual pet adoption initiative sponsored by NBC Universal and has enabled shelters the country over to place over 250,000 pets in permanent homes since 2015.
The shelter has been packed with animals all summer and this past weekend's adoptions will give staff a little breathing room to address some housekeeping issues.
The adoptions also brought in much needed funds to help pay for future needs and animal care.