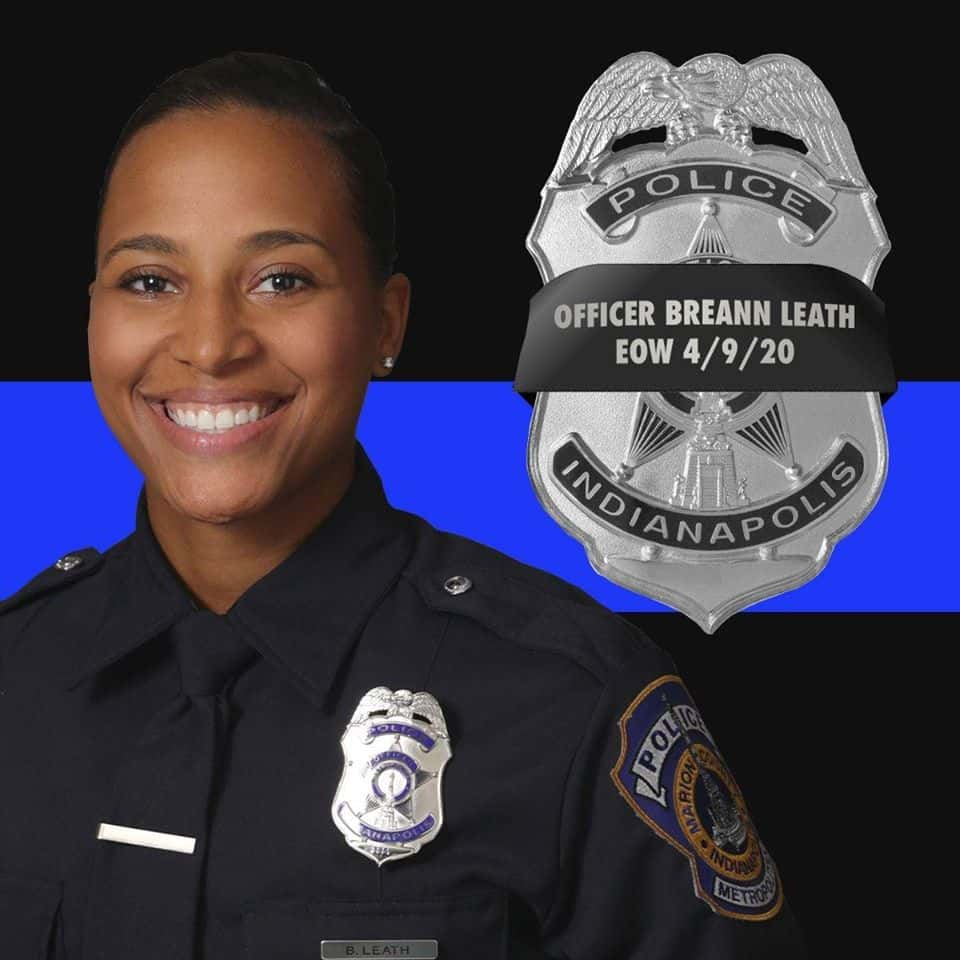 INDIANAPOLIS – An Indianapolis police officer was shot and killed Thursday while responding to a domestic violence call.
24-year-old Officer Breann Leath was shot at an apartment complex on the city's far east side as she knocked on the door. Leath died at Eskanazi Hospital.
A female civilian in the apartment was also shot. Her condition was reportedly not serious.
A suspect was taken into custody.
Leath had been on the force 2 1/2 years. She was among three officers who responded to the call.
She has a son and was a member of the Army National Guard.
Leath's mother is a long-time emergency dispatcher for the Marion County Sheriff's Office and her father is a Marion County Sheriff's Deputy.
cover graphic courtesy Indianapolis Metro Police