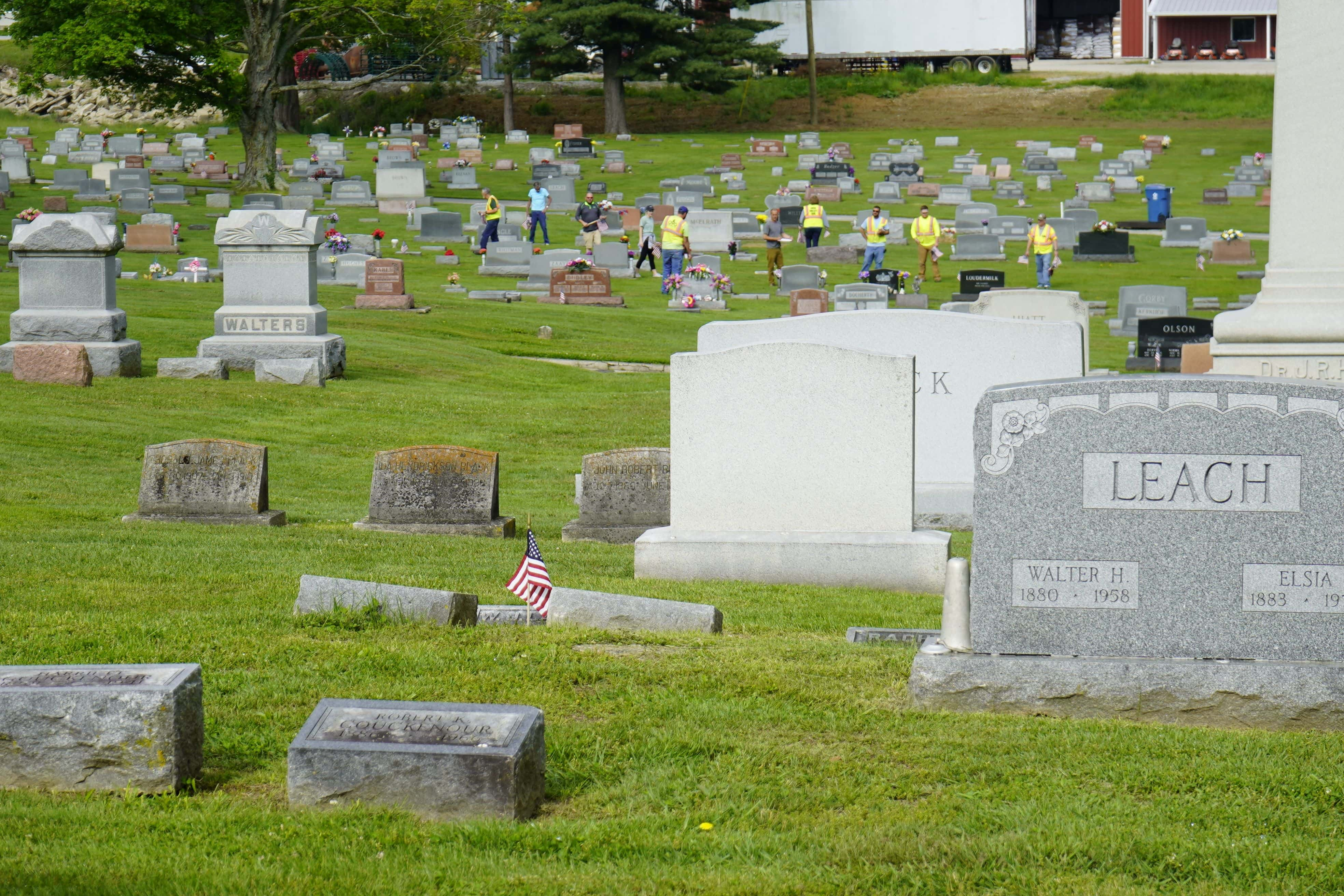 SULLIVAN, Ind –  Every Friday before Memorial Day, members of the Sullivan American Legion and Sullivan VFW gathered at Center Ridge Cemetery in Sullivan to carry out a long-lasting community tradition and pay homage to Sullivan veterans. Today was no different.
Each year, they join together to display an American flag at the grave site of every veteran who has passed in Sullivan County. This year, the American Legion and VFW was joined at Center Ridge Cemetery by City of Sullivan officials, first responders, Ohio Valley Gas employees and Sullivan community members to help continue this tradition.
"The American Legion and VFW have led this effort at paying added respects to those who fought for our country for as long as I can remember. Our current environment has significantly impacted many volunteer efforts. To show our appreciation to the folks of the American Legion and VFW for ensuring this happens every year, many of us in the community wanted to join together today in support of something so special," states Sullivan Mayor Clint Lamb.
Over 35 volunteers gathered to lay a flag at every veteran's grave site. Center Ridge Cemetery, owned by the City of Sullivan, has experienced a significant increase in visitors over the last few months as many people have been walking regularly and spending time outdoors while social distancing. The state's stay-at-home order has heightened many citizens' appreciation for the details of life that typically go unnoticed. This year, the tradition is foreseen to be appreciated by many more for this reason.
"It's humbling to realize that what we are doing today reaches many generations before us. I used to visit this cemetery with my grandfather as a child and to know the story of how these flags pop up every year is eye-opening. I want all Sullivan citizens to realize how much the Sullivan American Legion and VFW do for our community and I think many of us have a greater appreciation for their work."
Members of the American Legion and VFW will continue placing flags throughout other cemeteries in Sullivan County over the weekend. Sullivan County has 1,300 veterans to which all respects are paid.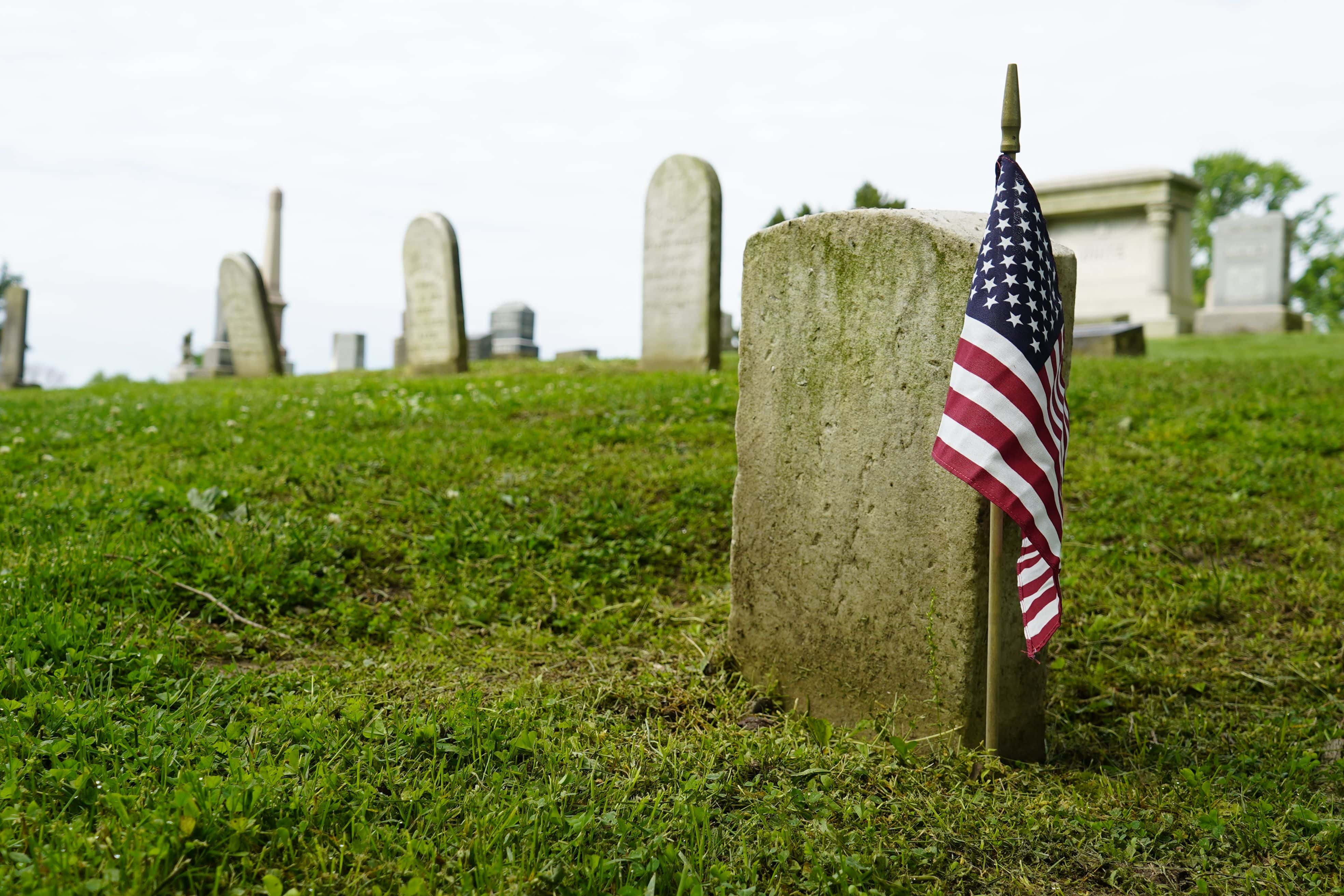 Photos courtesy of David Dubree of Suncast Studios.