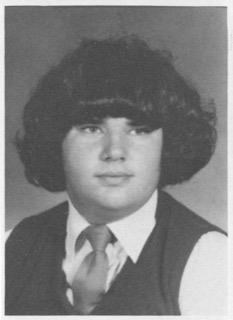 Jay C. Murrell, 54, passed away Wednesday, August 5, 2020 in Indianapolis. He was born August 30, 1965 in Indianapolis to Edgar Wilbur and Silvia (Guberman) Murrell.
Jay attended Ben Davis High School in Indianapolis and Ivy Tech Community College. He was a dedicated member of the Wayne Township Volunteer Fire Department in Indianapolis. He also used to work as an assistant chef at Adam's Mark Hotel in Indianapolis. When working there, he would serve the Indianapolis Colts players on game day. Jay also volunteered a short time in an after-school program as a math tutor for the Good News Mission of Indianapolis.
Jay was preceded in death by his parents and his brother, Daren C. Murrell.
He is survived by his sister, Suzie Reedy of Terre Haute; six nephews; and three nieces.
A small committal service will be held at 1:00pm on Thursday, August 13, 2020 at Highland Lawn Cemetery, 4420 Wabash Ave. Terre Haute, IN 47803. The committal will be officiated by Pastor Jason Selby. Online condolences can be made at www.roselawnfuneralhome.net.