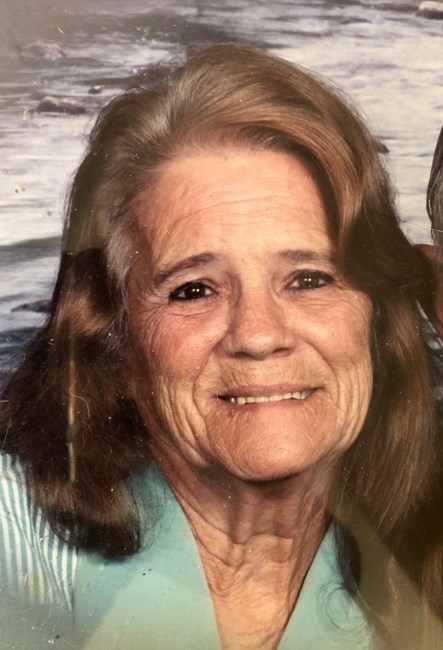 Thelma Woolard-Turner changed her residency from Terre Haute, Indiana to Heaven Monday, September 14, 2020. She was born in Sullivan County, Indiana on July 26, 1935 to Arthur and Mary Helen (Buchanan) Woolard.
In her free time, she loved to crochet and make crafts.
She was preceded in death by her parents; her husband, Gary Turner; and her son, Clarence Pershing.
She leaves behind her daughter, Marilyn (Jim) Horsley of Terre Haute; son, Terry (Svetlana) Pershing of Manassas, Virginia; daughter, Anita (Steve) Lidster of Terre Haute; son, Stephen (Lisa) Pershing of Terre Haute; her grandchildren, Jeremy (Sarah) Goetz of Rockville, Indiana, Shane Goetz of Terre Haute, Anthony (Rachael) Turner of Terre Haute, Lee Ferrell of Smyrna, Tennessee, Sierra Pershing of Terre Haute, Tia Pershing of Terre Haute, Brendan Pershing of Paris, Illinois, Markel Litvinchuk of Manassas, Virginia, Ryan Lidster of Gainesville, Georgia; great-grandchildren, Haley and Kyle Goetz, Kegan Ward, Zaylei Cooper, Liam Meyer, Xavier Ferrell, Aiden and Isaac Lidster, Logan, Taylor, and Lauren Goetz, Ariah Turner; great-great-grandson, Jackson Goetz, sister, Debbie Graves of Avoca, Indiana; and several nieces and nephews.
Visitation for Thelma will be Thursday, September 17, 2020 from 11:00am-1:00pm at Roselawn Funeral Home. The service will begin at 1:00pm with Pastor Larry Lilly officiating. Burial will follow at Beacon Hill Cemetery in Rockville, Indiana.
A special thank you to the Hospice of the Wabash Valley and Nurse Mandy for their special care. Online condolences can be made at www.roselawnfuneralhome.net.