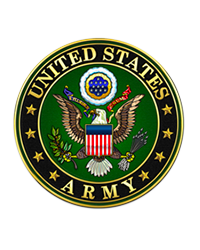 Robert D. Pitts, Sr., 94, of Dennison, Illinois passed away on Saturday, January 9, 2021 at his residence. He was born May 6, 1926 in Terre Haute to John C. Pitts and Ruby Culter Pitts. Robert served his country in the U.S. Army. He was a lifetime member of the American Legion Post 90 in Marshall, Illinois.
Robert is survived by his daughter Terrie Wilde, sons John Pitts (Cheryl), Robert Pitts, II, Ronald Pitts, and Bradley Pitts (Christine); several grandchildren and great-grandchildren, brother Jerome Pitts, and sisters Kate Orman and Darlene Plue and son-in-law Gary Horsley. He is preceded in death by his parents, wife Clara Pitts, daughter Linda Horsley, brothers Kenneth Pitts and William Pitts, and sisters Dorothy Woods, Virginia Ellingsworth, Patricia Rooks, Hazel Pitts and Flossie Pitts.
Visitation will be held on Thursday, January 14, 2021 at DeBaun Springhill Chapel from 11:00 a.m. to 1:00 p.m. with service beginning at 1:00 p.m. Reverend Dr. Mark E. Fleschner will be officiating. Burial will follow at Dunlap Cemetery with military honors. Online condolences may be made to www.debaunfuneralhomes.com.