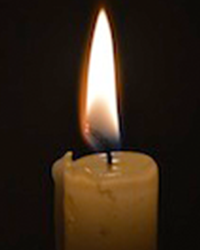 Jay Heinig, 81, son of Mary and Charles Heinig (deceased), died 1/2/21 in Terre Haute, Indiana. He will be greatly missed by the following family members: Mary Jane Zody, Blacksburg, VA (sister), all Heinig cousins, and nephews who are: Karl Zody and children – Nikolaus, Jarod, Hannah, and Olivia of Brandon, SD, Gregg Zody of Heppner, Oregon, and Morgan Zody and wife, Katrina, of Christiansburg, VA.
Jay had an inquisitive nature, was always kind to others and had a dry sense of humor. He enjoyed the outdoors and visited many national parks in the U.S.
His memorial service will be held later in Terre Haute. If you wish to make a donation, send it to Arbor Day Foundation in Lincoln, NE. Samaritan Funeral Home was entrusted with arrangements. Online condolences may be made to www.samaritanfunerals.com.