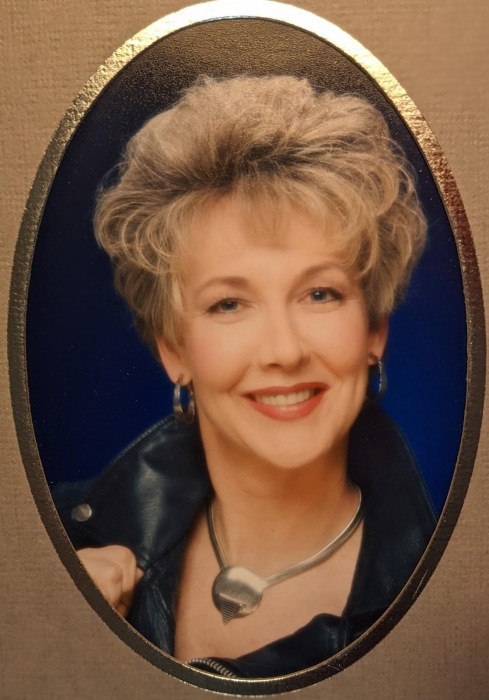 Carolyn Pennell, 68, of Terre Haute, Indiana passed to her eternal residence on Wednesday, June 16th, 2021.
A celebration of life service will be held at 5pm Sunday, June 20th at Cross Tabernacle Church 2929 N 7th St, Terre Haute, IN 47804. Visitation will be from 3-5 pm on Sunday, June 20th at Cross Tabernacle Church prior to the service. Pastor Keith Taylor and Reverend Todd Haller will be officiating. Private burial will follow on Monday June 21st at Roselawn cemetery in Terre Haute, In.
Carolyn was born January 1st, 1953 in Sedalia Missouri to Frank and Mary Jane Hayes who preceded her in death.
She married Verlin D. Pennell in December 1971. In addition to her husband, Carolyn is survived by four siblings: Frank W Hayes Jr. Sedalia, Missouri (Linda), Sharon Kay Arnold (Larry) of Greenwood, Missouri, Kathryn Haller (Todd) of Terre Haute, Indiana and Linda Dill of Marietta Ohio. She has been reunited with her brother Kenneth Hayes who passed in 2019. Carolyn has several nieces and nephews but was especially close to Kari Devine of Raymore, Missouri, Kenneth Hayes Jr. of Fairbanks, Alaska, Melissa Bayer of Raymore, Missouri, Natasha Allen of Charleston, West Virginia, Abrahm Bayer of Seattle, Washington, Erin Bayer of Terre Haute, Indiana, Rebekah Dill of Marietta, Ohio, Olivia Bayer of Irvine, California, Sophia Bayer of Indianapolis, Indiana and Karin Pennell Paschke of Casper, Wyoming.
She started with Dr. Rodney McDonald when he opened his dental practice in 1982 and was a loyal office manager for thirty five years. She considered his patients to be hers. Carolyn went above and beyond to accommodate people in pain.
Her passion though, was serving others in the house of God. She loved her Pastors Reverend(s) Keith and Karen Taylor. Carolyn had a heart for young people and children and was a cheerful giver. She loved her husband and her family. Most of all she loved her Savior. If you were blessed to be called her friend you had a friend for life.
Carolyn's favorite scripture was:
"His master replied, 'Well done, good and faithful servant! You have been faithful with a few things; I will put you in charge of many things. Come and share your master's happiness!' Matthew 25:23
Contributions in lieu of flowers to be made to Cross Tabernacle Church Missions 2929 N 7th Street Terre Haute, In 47804.
Greiner Funeral Home, 2005 North 13th Street, Terre Haute, Indiana, 47804 was entrusted with care and arrangements. Online condolences can be made at www.greinerfuneralhome.com
To send flowers to the family or plant a tree in memory of Carolyn A. (Hayes) Pennell, please visit our floral store.