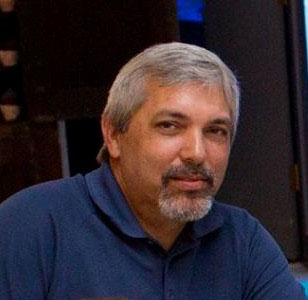 Billy "Bill" Joe Benson closed his eyes to this world and opened them to Heaven on Friday, December 31, 2021. Bill was at home surrounded by his wife and children when he embarked on his journey to meet Christ our Savior. He was born in Clinton, IN on October 1, 1968 to James Benson and Patricia Frodge Benson.
Bill was a Radiology/Cardiology IT Consultant in the healthcare industry and enjoyed working with computers. He always had a smile on his face and never passed a uniformed service member or military veteran without shaking their hand and thanking them for their service. He was kind to everyone he met, offered help to anyone in need and was a true gentleman.
Bill is survived by his wife of 21 years Angela Atterson, and four children; Lacey Benson, Allie Benson-Atterson, Trevor Benson-Atterson, and Andrew "Gabe" Benson-Atterson. He is also survived by his mother, Patricia Benson, and two grandchildren, Madison Adams and Kaden Adams, as well as his siblings; Roxanne Benson, Gail Glick, James Benson, Michael Benson, Rose Bowerly and Don Benson as well as several nieces and nephews. He was preceded in death by his father, James Benson.
Funeral services will be held at Fitzpatrick Funeral Home, 220 North 3rd St., West Terre Haute, IN on Friday, January 7, 2022 at 11:00 AM. Burial will follow in South Vigo/Black Cemetery. Visitation is scheduled for Thursday, January 6, 2022 from 4:00 – 8:00 PM in the funeral home.
Online condolences can be left at: www.fitzpatrickfunerals.com
To send flowers to the family or plant a tree in memory of Billy "Bill", please visit our floral store.