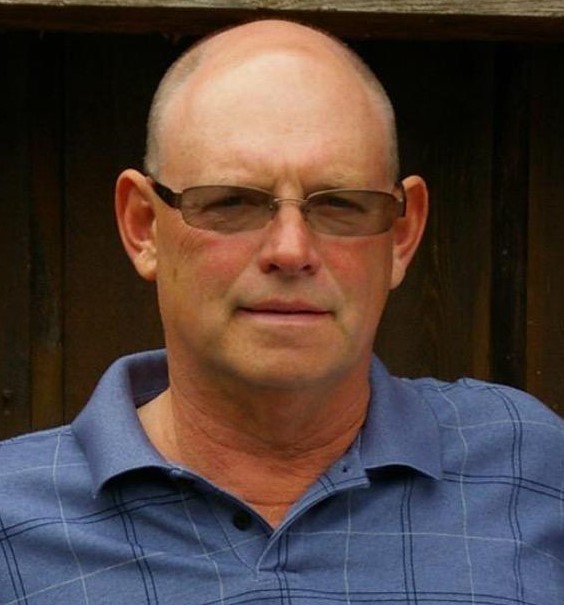 Gary Wayne Byrd, age 66, of West Terre Haute, Indiana joined his wife in Heaven on Wednesday evening December 29th, 2021. Gary was born February 15, 1955 to Clarence Edward "Ed/Birdie" Byrd and Mary Elizabeth "Lizzy" (Allsup) Byrd of West Terre Haute, Indiana.
Gary was preceded in death mere months by his loving wife of 41 years Linda Marie Lenges Byrd, both his parents, grandparents Asbury and Edna Byrd, Henry and Emma (Bedwell) Allsup aunts and uncles; Johnny and Noma Allsup, Lucy "Luke" Merritt, Nelly Schaffer, Selista Doran, Rose Furr, Evelyn Porter, Magalyn Elliot, Maxine Bowser, Ann Mullenix, mother-in- law Virginia Mae (Ginnie) Lenges, brother-in-law David Crane and niece Rebecca Lenges.
Gary leaves behind his cherished children sons Justin and Jordan (Tiffany) and "his baby girl" daughter Virginia Byrd; his adored grandchildren Mackenze Byrd, Malaki Marks, Emma, Lilly, Grace, Cort and Amelia Byrd; dear baby sisters Donna (Garry whom he shared a special bond) Selvia, Judy (Carlos) Teran, treasured in-laws John and Ann Lenges, Judy Crane, Carolyn Kemper; many beloved nieces and nephews; several dear cousins and many brothers and sisters in Local 157.
Gary was a member of Plumber and Steamfitters Local 157 and retired in 2016 after 36 years. He was a West Vigo Alumni of Class 1973, where he ran track and played football. He attended Lincoln Trail College obtaining his associates degree. Gary was a car and Ford enthusiast, especially Shelby Mustangs. He loved having his children and grandchildren filling his house on holidays or a daily basis. His favorite thing was stretching out on the floor surrounded by family mayhem at any holiday gathering. He donated his time and skills to United Child Care Center, ensuring his babies and other children had a safe learning space.
In lieu of flowers, contributions can be made in memory of Gary Byrd to the Terre Haute Humane Society and the United Child Care Center in Terre Haute, Indiana.
Visitation will be at Greiner Funeral Home, 2005 North 13th Street, Terre Haute, Indiana, 47804 on Thursday, January 6th, 2022 at 1:00pm- 3:00pm with services directly following. Services will be presided over by Pastor Rod Maris with special reminiscence by Rev. Garry Selvia Sr., after which there will be an intimate gathering of family and friends at the home of John and Ann Lenges.
To send flowers to the family or plant a tree in memory of Gary, please visit our floral store.