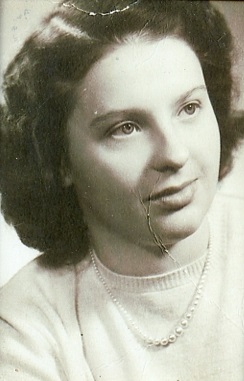 TERRE HAUTE – Dolores Joan Cox-McKinney, 91, passed away January 3, 2022. She was born in Terre Haute to Forrest "Frosty" Harden and Florence Morrow Harden. She was a graduate of the former Concannon High School.
Survivors include Paul E. Cox and his wife Terri of Farmersburg, and Carolyn J. Tapy and husband R. Jay Tapy of Terre Haute; and daughter-in-law Brenda Cox of Missouri; seven grandchildren Brian Cox and his wife Christine of Colorado, Sara C. Cox of Missouri, Jared Tapy and his wife Angela of Terre Haute, Eric Tapy and his wife Cathy of Ohio, Amanda Taylor and husband Brian of Terre Haute, Jennifer Cox and Megan Cox; along with 8 great-grandchildren.
She was preceded in death by parents, and first husband Howard R. Cox whom she married on May 12, 1950, he passed away in January 1998; and her second husband James W. McKinney who passed away on May 30, 2009; also preceded in death by a daughter Mary Elizabeth at birth; and son David H. Cox of Terre Haute.
She retired from Sears after 31 years; she enjoyed reading the newspaper especially the comics, she referred to the comics as her "dessert"; and learning something new every day. She loved her family and friends.
Services will be private for the family, and burial will be in Roselawn Memorial Park. Greiner Funeral Home, 2005 N. 13th St., Terre Haute, IN, 47804 was entrusted with arrangements. If friends so desire to donate, contributions may be made to Sisters of Providence, Saint Mary of the Woods, IN 47885. Online condolences can be left at:
www.greinerfuneralhome.com
To send flowers to the family or plant a tree in memory of Dolores Joan Cox-McKinney, please visit our floral store.