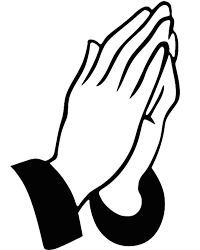 Karen S. Graham, 81 of West Terre Haute, passed away on Wednesday, January 5, 2022 in Regional Hospital. She was born in Dennison, IL on August 12, 1940 to Ralph Fairgrief and Veda Rollings Fairgrief.
Karen was a life member of the United Methodist Church. She graduated from Indiana Business College. She worked at General Telephone Company where she met her husband. After her husband (Rev. Donald A. Graham) became an ordained U.M. minister she continued to balance work, home, and church life. She worked as the Administrative Assistant for U.M. District Superintendents, and for the Clark Co. Area agency on Aging through Lakeland College, and for the Central United Methodist Conference Office for Missions. In later years she worked for the Terre Haute U.M. Superintendent and Sacred Heart of Jesus Catholic Church & School.
She is survived by her husband Donald A. Graham whom she married April 12, 1963, and their two children; John A. Graham (Susan), and Janet A. Rutter. She is also survived by her grandchildren; Savannah Rutter, Nick Ferrell (Maya), Katie Collins (Steven), Sarah Romero (Dustin), Rachel West (Cameron), Abbie Graham, Matthew Graham, and Jacob Graham, as well as her great grandchildren; Thomas, Will, and Ben Ferrell, Jackson, Leo, and Cole Collins, Alexander, Alecia, Sophia, and Sebastian Romero, and Elizabeth West. She also leaves behind a sister-in-law, Jo Ann Fairgrief, as well as several nieces and nephews. She was preceded in death by her parents as well as seven siblings.
Funeral services will be held at Fitzpatrick Funeral Home, 220 North 3rd St., West Terre Haute, IN on Wednesday, January 12, 2022 at 1:00 PM, with Dr. Clark Cowden officiating. Burial will follow in Pleasant View Cemetery. Visitation is scheduled for Wednesday from 11:00 AM until time of service in the funeral home.
Online condolences can be left at: www.fitzpatrickfunerals.com
To send flowers to the family or plant a tree in memory of Karen, please visit our floral store.