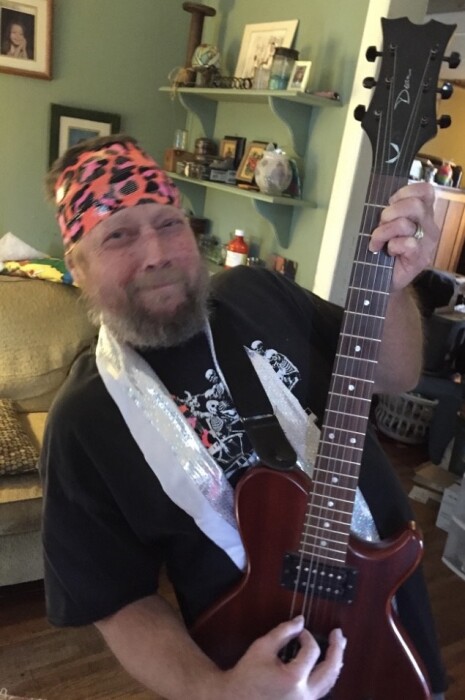 Fred J. Long, 62 of Terre Haute, passed away January 17th, 2022. He was born July 12th, 1959. He was a devoted husband, son, father, and grandpa.
Fred loved to fish, and hunt for mushrooms and arrowheads. He loved music big and loud playing guitar
and going to concerts. He enjoyed spending time with his family, 2 dogs, and 3 cats.
Fred is survived by his wife Kathy Long who he absolutely adored, His son Zach Long (Kristen), his daughter Leeann (Long) Pruiett (Erin), his grandchildren Lillian, Taylor, Angel, Kylee, Kiersten, Jace, James, Jade, Aunt Georgie, His mother Alice Long, siblings Cathie Seidensticker, Susie Clark, Paul Long (Rob), and his 2 dogs and 3 cats, also his guitars. He was preceded in death by his father, Big Andy Long and his brother Little Andy Long.
We want to thank all of the medical staff on the Methodist Transplant Team and his amazing donor of two beautiful lungs and the donors family. Because of them we we were gifted an additional wonderful 8+ years with him that we are truly grateful for.
At this time the family has chosen not to have a memorial service to further prevent the spread of COVID.
To send flowers to the family or plant a tree in memory of Fred J Long, please visit our floral store.