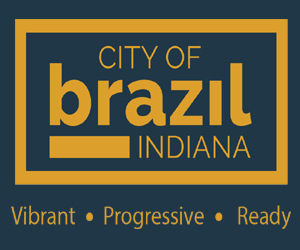 Brazil, In. – Companies or individuals who want to demolish a building may have to obtain a permit, if an ordinance that passed Wednesday on first reading is passed on second reading on June 8.
The demolition ordinance is being considered because in the past properties that were demolished were sometimes not cleaned up with proper fill dirt and other problems, said Mayor Brian Wyndham.
City attorney Traci Orman said similar ordinances are common in other cities.
In other business, the city council is looking at a required plan to spend $1.8 million in American Rescue Plan money from the federal government.
The money will likely be used for utility projects.
The council voted to give the superintendent of the city golf course a 50 cents per hour stipend because he has obtained a license to spread pesticides. The stipend is in line with stipends given other city employees who obtained special licenses.
The city will have a ribbon cutting for the new city garage today (Thursday) at  1 p.m.  The garage is located on West National Avenue.
The next City Council meeting is set for June 8 at 5 p.m. in city hall.
—