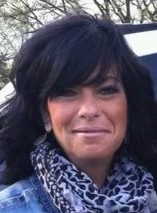 Michelle Renee Losier, 47 of Terre Haute, passed away on Saturday, May 7, 2022 in her residence. She was born in Terre Haute on August 5, 1974 to Clyde West and Patricia Land West.
Michelle is survived by her three children, Lyndsey (Tyler) Johnson, Kia Losier, and Jackie (Brook) Losier III, as well as her grandchildren; Mia Staggs and Jaxon Losier, and grand puppies Little Bear and Simba. Also surviving is her mother Patricia West and her siblings; Cyndi (Eric) Dyer, Patrick West, Morgan Thompson,Lucas West, and Caleb West, as well as several aunts, uncles, nieces, nephews, cousins, and close friends. She is preceded in death by her father Clyde A. West, her grandparents Robert and Waneta Patterson, and Claude and Emma Lucile West.
Michelle was the front office manager at Visionworks. The people in her life meant the world to her. She will be greatly missed by those who loved her and will live forever in their hearts.
Funeral services will be held at Fitzpatrick Funeral Home, 220 North 3rd St., West Terre Haute, IN on Monday, May 16, 2022 at 2:00 PM, with Eric Dyer officiating. Burial will follow in Grandview Cemetery. Visitation is scheduled for Monday from 11:00 AM – 2:00 PM in the funeral home. In lieu of flowers, a donation box will be available at the funeral home, with all contributions going directly to help the family.
Online condolences can be left at: www.fitzpatrickfunerals.com
To send flowers to the family or plant a tree in memory of Michelle, please visit our floral store.