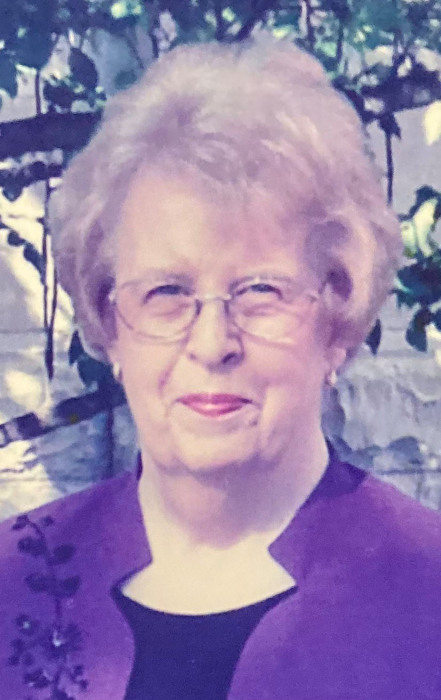 Margaret Louise Maher, 86 of St. Mary – of- the- Woods Village, passed away on Friday, June 17, 2022 in her residence.  She was born in Terre Haute on August 19, 1935 to Leo Sullivan and May Joab Sullivan.
Margaret was a member of St. Mary -of-the-Woods Village Church and was a schoolteacher for over 30 years, having taught at Paris, IL, St. Benedict, and the Vigo County School Corporation.
Margaret is survived by two children, Anne Boss (Dave), and Michael Maher (Becky) as well as four grandchildren; Sean Maher (Tabatha), Cara Maher (Alan), Alexandra Boss and Daniel Boss, and a great grandson, Lucas Maher.  She is also survived by four siblings; Mary Ann Reid, Jeanne Bonanno (Tony), Joe Sullivan, and Clare Sullivan, as well as several nieces and nephews.  She was preceded in death by her parents, her husband Simon Francis Maher who preceded her in death on October 12, 2018, and two siblings; Michael Sullivan and Susan Sullivan Ware.
Mass of Christian Burial will be held at St. Mary-of-the-Woods Village Church on Tuesday, June 28, 2022 at 11 AM, with Father Darvin Winters officiating.  Burial will follow in St. Mary's Cemetery.  Visitation is scheduled for Monday, June 27, 2022 at Fitzpatrick Funeral Home, 220 North 3rd St., West Terre Haute, IN from 4:00 – 7:00 PM, with a rosary service at 7:00 PM.  In lieu of flowers, the family requests memorial contributions be made to St. Mary-of-the-Woods Village Church, in her memory.
Online condolences can be left at:  www.fitzpatrickfunerals.com
To send flowers to the family or plant a tree in memory of Margaret Louise (Sullivan) Maher, please visit our floral store.