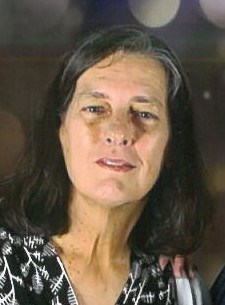 Deborah Faith Goodwin, 70, of Terre Haute, passed away on Saturday, August 6, 2022. She was born on October 9, 1951, at Union Hospital in Terre Haute to John and Barbara (Richey) Mitchell.
Debby is survived by her daughters, Jennifer Utz (Brad), Lisa Simma (Thomas) and Barbara Rost (Aaron); grandchildren, Cole Utz (Brianna), Renée Sorenson (Zack), Caitlyn Utz, Cassidy Jackson, Emily Jackson, and Felicity Rost; seven siblings, and many nieces and nephews. She was preceded in death by her husband, David Goodwin (m. 1977); a grandson, Jason Utz; and two siblings.
Debby was a graduate of Garfield High School and Indiana State University. She was a member of the Daughters of the American Revolution (DAR).
As a youth, Debby professed saving faith in Jesus Christ and was a devoted wife and mother who enjoyed flower gardening, long walks, and spending time with family.
Visitation will be held on Wednesday, August 10 from 4 to 6 p.m. at Roselawn Funeral Home. A funeral ceremony will be held at 6 p.m. on Wednesday, August 10 at the funeral home with Pastor Larry Branham officiating. Debby will be laid to rest in Roselawn Memorial Park. In lieu of flowers, donations may be made to First Baptist Church of West Terre Haute. Fond memories and expressions of sympathy may be shared at www.roselawnfuneralhome.net