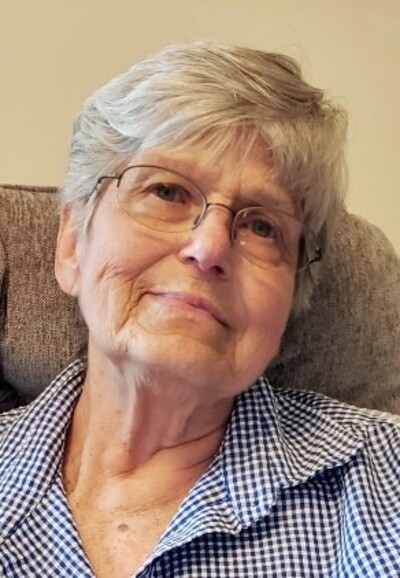 Carolyn A. Wade, 78, of Terre Haute passed away Sunday evening, November 20, 2022. She was born April 26, 1944 in Terre Haute to Steve Flak and Emma Dudzik Flak. Her husband, George S. Wade, preceded her in death in 2018.
Survivors include her brother-in-law, Charles Boyll of Terre Haute and several nieces and nephews. In addition to her parents and husband, she was also preceded in death by two brothers, Steve Flak, Jr. and Robert Flak; and a sister, Mary J. Boyll.
Carolyn graduated from Otter Creek High School and St. Anthony's School of Nursing. During her nursing career, she worked for Dr. John Showalter, Union Hospital and retired as a Dialysis Nurse working for Dr. Jeevan. Carolyn spent her entire life caring for others, including her patients and members of her own family.
She had attended Sacred Heart of Jesus Catholic Church, and was a member of the Ladies Auxiliary of the Knights of Columbus. Carolyn enjoyed working in her garden and canning vegetables, and loved fishing, hunting and camping with her husband, George.
Mass of Christian Burial will take place at 12:00 Noon, Saturday, November 26, 2022 in Sacred Heart of Jesus Catholic Church, 2322 N. 13th 1/2 St, Terre Haute, with Father Todd Riebe officiating. Burial will be in Calvary Cemetery. Visitation is scheduled prior to services from 10:00 AM-12:00 Noon in the church. Arrangements are under the direction of Callahan & Hughes Funeral Home, 605 South 25th Street. If friends should so desire, memorial contributions may be made to the National Kidney Foundation, 911 E 86th St., Ste 100, Indianapolis, IN 46240-1848 or to the charity of your choice. Funeral information and tributes may be found at www.callahanandhughes.com .