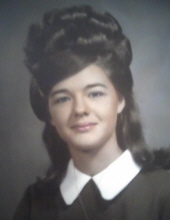 Joellen Ruth Nicoson, 70, of Clay City, Indiana passed away at her home, on January 20, 2023 following a long, courageous, battle with cancer.
Joellen was born on April 2, 1952, in Terre Haute, Indiana the daughter of Oscar and Helen (Cooprider) Schepper. She graduated from Clay City High School where she performed as a majorette. Following high school, she graduated from St. Anthony's School of Nursing where she earned a RN degree. Joellen worked for Waldorf Home Health Care, Wabash Valley Home Health Care, and Preferred Home Care. This year, Joellen will have worked as a RN for more than 50 years.
Joellen was a member of the Martz Community Church. As a young lady, Joellen was a Girl Scout. As an adult she volunteered as a Girl Scout Troop Leader for several years.
In her free time Joellen enjoyed flower gardening, mowing, shopping, traveling especially Gulf Shores, Alabama and Walt Disney World, spending time with her family and grandpuppies Sophie and Sage.
She was preceded in death by her parents Oscar and Helen Schepper; her son Jason Nicoson; and a sister Jackie Smith.
Joellen is survived by her son Greg Nicoson; her daughter Tara Nicoson; a brother John Schepper (Kim) as well as many extended family members and friends.
Visitation will be at Schoppenhorst Funeral Home, 301 East Eighth Street Clay City, Indiana 47841 on Thursday, January 26, 2023 from 11:00 AM until 1:00 PM. Services will follow at 1:00 PM with Pastor Don Osborn officiating. Burial will be held at Fiscus Cemetery.
Visit www.schoppenhorstfuneralhome.com to light a candle in her memory.