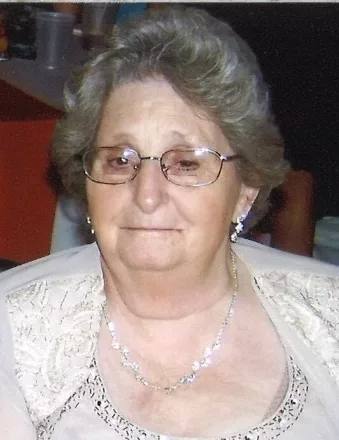 Dorthy Seemann, 89 of Bowling Green, passed away May 30, 2023, at 9:35 am at Springhill Village in Terre Haute. She was born in Patricksburg on December 2, 1933, the daughter of Madison Newport and Mildred Mishler Newport.
Dorthy was a member of the Nazarene Church in Patricksburg. During her working years, she provided home healthcare and childcare for several families. She was a devoted mom and grandma and was well known for her excellent noodles. Her grandchildren, and many others fondly called her "Grandma Chicken's". She acquired that nickname from her years of raising chickens at her home. Dorthy enjoyed the company of her special dog, Bandit, through the years.
Survivors include her children, Becky and JR Michael of Bowling Green, Judy and Jack Schoffstall of Terre Haute; grandchildren, Tammy Walker (Jackie Ray), Lisa Higham (Greg), Matthew Michael (Erin), Jamie Michael, Lacey Schoffstall, Arian Michael, Bentley Michael, and Dominic Schoffstall; great-grandchildren, Marlee Pegg (Corey), Madeline McCoy, Kylie Higham, Cole Higham, Mackenzie Michael, Emma Michael, Peyton Michael, Braxton Michael, Weston Michael, and A'viyana Schoffstall; great-great-grandson Brenner McCoy; one nephew, Jeff Newport.
She was preceded in death by her parents, Madison, and Mildred Newport; a brother and sister-in-law, William, and Lynda Newport and one niece, Deborah Burton.
Services will be held Friday at 1:00pm at Schoppenhorst Funeral Home with Dean Kelley officiating. A burial will follow at Fairview Cemetery. The visitation will be on Friday from 11-1:00. Post a note of condolence at www.schoppenhorstfuneralhome.com