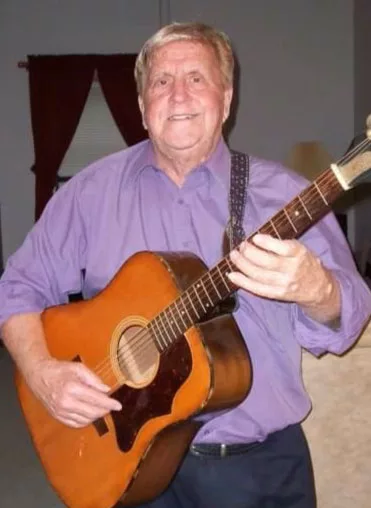 Robert Wayne Hendricks, Sr., 82 of West Terre Haute, passed away on Monday, November 13, 2023 in Springhill Village.  He was born in Terre haute on April 5, 1941 to Homer Hendricks and Bertha Larew Hendricks.
Robert was a veteran of the United States Navy, having served on The USS Boxer, The USS Pocono, and The USS Monmouth County.  In his career he was a lineman for electric companies building power lines. He worked for the Pilsbury company in Terre Haute for 13 years, and also worked at Great Dane Trailers in Terre Haute building semi-trailers.
Robert is survived by his son Robert Hendricks, Jr. and grandson Sean Hendricks.  He is also survived by several nieces, nephews, and cousins including Darlene Kay Strickland, Jason Strickland, Robert Carter, Richard Carter, Heather Carter, and Chris Carter along with their spouses and families.  He was preceded in death by his parents, Homer and Bertha Hendricks, his brothers Raymond Eugene Hendricks and Homer Hank Hendricks, his nephew, Bobby Joe Hendricks, and nieces Cheryl Lynn Hendricks and Inga Diane Hendricks.
Funeral services will be held at Fitzpatrick Funeral Home, 220 North 3rd St., West Terre Haute, IN on Monday, November 20, 2023 at 1:00 PM, with Pastor Dennis Leek officiating.  Burial will follow in Roselawn Memorial Park.  Visitation is scheduled for Monday from 11:00 AM – 1:00 PM in the funeral home.
Online condolences can be left at:  www.fitzpatrickfunerals.com
To send flowers to the family or plant a tree in memory of Robert Wayne Hendricks, Sr., please visit our floral store.