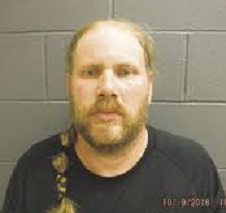 BRAZIL, Ind. – A Clay County man has been arrested after more than 150 guns and drugs were found in his home.
Police say that their investigation started when deputies learned a stolen skid loader was being stored at a home at 5902 North State Road 59 in Brazil.
Police went to the home owned by James Gibson and found a lawnmower, four ATVs, two trailers, a truck, 150 guns, and a dozen crossbows.
All of the items were stolen.
Police also found drugs and drug paraphernalia.
Gibson is facing multiple charges and is being held in the Clay County Jail on $25,000 bond.