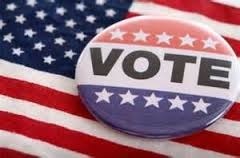 INDIANAPOLIS  — Voter turnout in Indiana's fall election was 51 percent, the first time since 1994 that the state topped 50 percent in a midterm election.
Secretary of State Connie Lawson announced the results Thursday, along with a report on each county. Henry County had the highest turnout in Indiana with 64 percent of registered voters casting a ballot. .
Vigo and Madison counties had the lowest turnout at 44 percent of registered voters.