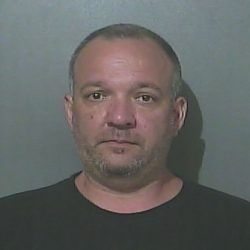 TERRE HAUTE, Ind. – The man who is accused of setting fire to the Vigo County Community Corrections Center in late June, has a new trial date.
Police believe Jason Morales set the fire because he was upset after parole agents took a laptop from him.
That laptop contained pornography.
Morales' jury trial is now set for December 3rd.
He remains in the Vigo County Jail on a $100,000 bond with no 10 percent allowed.