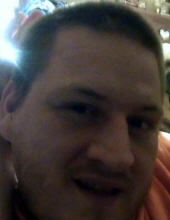 Clint Gene Curtis, 37, of Clay City passed away on Wednesday, June 3, 2020 at Methodist Hospital, Indianapolis. He was born in Clay City on January 31, 1983, the son of Frederick Shepler and Karen (Curtis) Shepler.
Clint was a 2001 graduate of Clay City High School. He enjoyed fishing and hanging out with his friends. He was loved by everyone. Clint was a laborer with Morris Manufacturing in Brazil.
Survivors include his parents, Frederick and Karen Shepler; his sister, Carrie Baros; paternal grandparents, Steve and Betty Clark; maternal grandmother, Jan Curtis; 2 step-sisters, Suzie Canner and Autumn Carver; 3 nieces, Slyler Baros, Samantha Pickel and Elaina Ellis; and two nephews, Nathan and Travis Canner
Graveside services will be private. Burial will be in Maple Grove Cemetery with Pastor Troy Pickel officiating.A No visitation is scheduled. Arrangements are under the direction of Schoppenhorst Funeral Home, 301 E. 8th Street, Clay City. To light a candle in his memory, visit, www.schoppenhorstfuneralhome.com.
To send flowers to the family of Clint Gene Curtis please visit the Tribute Store.